Classes Have Started!  Call 416-651-7529 Now to Register!
Babies & Toddlers Music Classes in Toronto
Have Landed at the Junction Stockyards!
Join Us This Summer!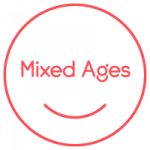 We are super excited to be launching Music Together at Kids & Company, conveniently located at 100 Weston Rd., at St. Clair West.
There's plenty of parking, and as it is a daycare facility, it is super accessible to strollers!
This summer we'll be launching Mixed-Age classes for children between 8 months through their 3rd year.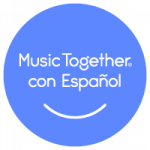 As a special free bonus to our families during the course of the regular school year, we include Music Together con Español, which includes a translated booklet of Spanish lyrics, and a digital access code to download the fully bilingual music.  You can look forward to this if you continue your classes during the school year!
Your child will benefit from deepening their language learning at early stages, even if you aren't a family that speaks other languages!
Toddlers Music Classes and Growth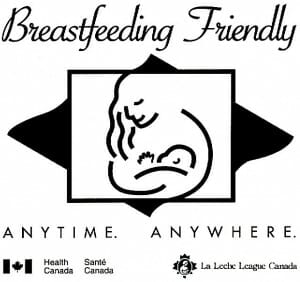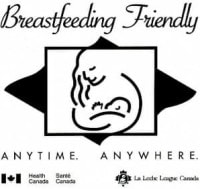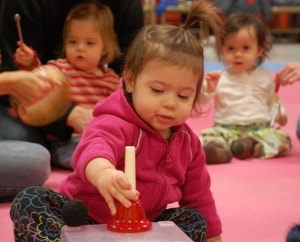 For your Toddler's Music Classes, we took a lot of time to choose the program that was best from an educational standpoint: Music Together® Mixed-Age Classes. Our goal was to find something that incorporated the highest standards of education while being an enjoyable experience. Your Books and CDs are included with your tuition every semester, and the focus is on learning and making music as a family, and community, together. With Music Together classes, research and experience intersect invisibly to give you and your toddler an incredibly fun class once a week for 45 minutes with a group of other adults and children of mixed ages. Behind the scenes, there is great depth of ongoing research, music, training, and selections of music from different cultures, time periods, rhythmic and tonal families.
Your toddler is growing non-stop! By taking part with your child in our toddlers music classes with ABC Academy, you can help stimulate this growth using a proven program for developing key musical, physical, expressive skills, as well as learning key coordination, behaviours, and social structures that will set your child ahead from others as they approach entry into a formal education.
Classes Have Started – Register Now!
When & Where?
THURSDAYS
10:00 a.m.
100 Weston Road
at Kids & Company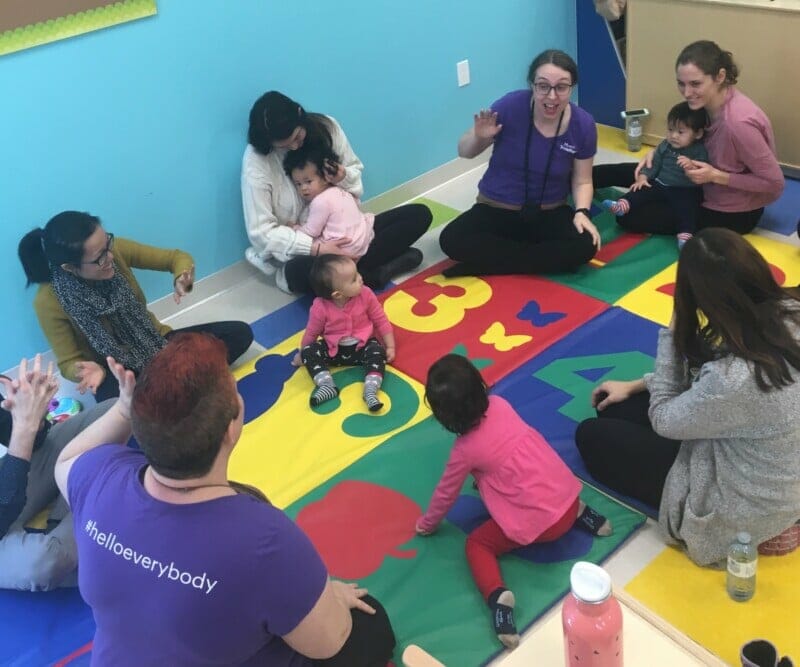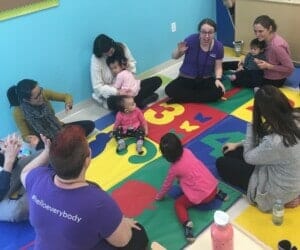 Want to Travel or Get Out of Town This Summer?
No problem!
With our flexible pass system, you choose the either the full 9 week experience or the lesser 7-week pass.  This way, if you know you will be away, or have yet to make plans, you have the piece of mind to not pay for the whole summer.
End up in town for a week you hadn't planned on being here?  Also not a problem – just come to class.  We'll be happy to see you and there is no penalty.
If you take the 9-week pass, and register by July 10th, we'll also give you a 10% off the whole summer.  Use code FULL10 when registering!
7-Week Pass
Family Book & Download Code included
Free 'Hello Everybody App' (iOS & Android)
45 minute class weekly
Babies Under 8 months Free (until 8 mo.)
Flexible Pass gives you time travel
9-Week Pass
Family Book & Download Code included
Free 'Hello Everybody App' (iOS & Android)
45 minute class weekly
Babies Under 8 months Free (until 8 mo.)
Full Summer gives you a weekly activity.
YES!
I want classes at Junction Stockyards – sign me up!
Fill in your Name and Phone Number below, and we'll call you to book you in as soon as possible!
What Real Music Together Parents Say
(View in landscape on mobile)