19-20 School Year Registration Opens September!
Classes Start October 2019
Free Demo classes available, call now to book! 416-651-7529
Rhythm Kids Music Classes in Brampton, Caledon, & Woodbridge Vaughan
What is Rhythm Kids?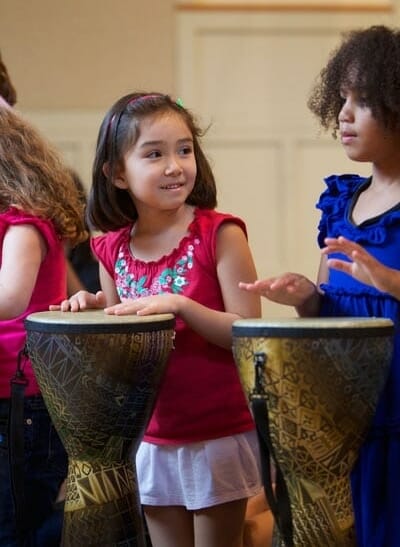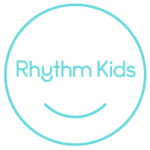 Rhythm Kids follows through on the Music Together® vision to help children complete the pathway of early childhood music development from birth through age eight. Each week we drum, sing, dance, introduce and play rhythm instruments, and begin to play music-based games. Rhythm Kids guides children toward developmentally appropriate music and movement activities, where they can begin to take charge, lead others, and be musically creative, as they grow. Keep reading for detailed program information!
What Makes Rhythm Kids the Right Choice?
Rhythm Kids not only extends a traditional Music Together experience, but also allows any child to enter into a class and start to grow their musical skills and love by emphasizing the best educational models appropriate to their age:
Social interaction with peers
A carefully curated musical 'diet' and experience designed to broaden their horizons culturally, historically, rhythmically, and tonally
A play- and fun-based, yet structured environment in which to grow
ABC Academy chooses Rhythm Kids by Music Together because it is the right choice educationally and developmentally. We take our families' time and money seriously, as well as our responsibilities as teachers, and making sure that they get the best experience and education are our top priorities. We chose Music Together precisely for this reason, and it continues to be our driving force.
What About Private Music Lessons?
ABC Academy will not be offering private music lessons in Brampton, Caledon, and Woodbridge Vaughan during the 2019-20 School Year.
At ABC Academy, our priority is to make sure you and your child get the musical experience that will allow you to celebrate music for your entire lives. Because each child is different developmentally, private music lessons may not be the best place to start at a young age. Why? Kids are not built for sitting still!
Your child learns using all of their senses, moving around, touching, feeling, listening, and doing. A private music lesson is something they can do, but it isn't the only way, and may not be the best way for your child to learn.
We recommend waiting until your child is a minimum of 5 years old. This way, you align a good level of physical dexterity, physical size, socialization, the introduction of literacy, and the start of more sit-down activities for the greatest success and most effective use of your time and money. If you choose to do both, we'll give you a great discount. Combining lessons and Rhythm Kids is a great way to accelerate development!
20%
OFF
Private Lessons + Rhythm Kids Classes
Double up on your music education efforts with your children, and we'll give you 20% off both programs for as long as you do both.
Do Parents Come?
Parents are expected to come for Rhythm Kids Level I, and are optional attendance for Level II.  Your children will only be this age once, and their learning – and embracing of the learning process – is accelerated and more effective when You are involved.
We guarantee you will have fun that you will remember for a lifetime, all the while developing great new social and group skills, friends, and a community of fellow music lovers.
Keep Learning at Home with Video Instruction
Rhythm Kids' learning continues at home, with interactive videos designed to be a fun, anytime activity for kids and parents alike.  This cutting edge approach brings a great, constructive activity to your family's day, and sets the stage for further musical learning in lessons, and musical literacy.
While your kids are having fun, they'll be refining Focus, Dexterity, Coordination, and Rhythm – all things they'll use every day for the rest of their lives.