WELCOME TFS STUDENTS & FAMILIES!
Piano  •  Guitar  •  Singing  •  Violin
Cello  •  Drums  •  Flute  •  Oboe  •  Clarinet  •  Saxophone  •  Trumpet  •  Horn  •  Trombone  •  Euphonium  •  Tuba
TFS & ABC Academy
2017-18 Information Coming May 2017
ABC Academy of Music is delighted to work with Toronto French School to enhance the community of one of Canada's finest educational institutions.  Our mission with your students is to leverage the concrete benefits of musical training to benefit personal and professional potential.
Lessons are available to all Junior and Senior School students, on all instruments we offer.  Lessons are held at the Senior School.
If your young student is in the music program, our commitment is to start lessons with the enhancement of skill and enjoyment of their academic musical effort, and to use that as a launching pad for even more fun playing beyond.
Not in the Music program?  Lessons are open to all students – for a new skill, interest, and fun!
We will be offering all of our standard instrumental lessons as long as there is enough demand.
The details are on this dedicated TFS section of our website. If anything is in any way confusing, just call our office.  We want to make your experience an easy one. If you keep scrolling, you'll get to meet our teachers!
QUICK FAQ
for how to get started

Ready to Play?  Call Now: 416-651-7529
Meet Your Amazing TFS Teaching Team!
Just click the instrument or class you are interested in, and choose a teacher!

ABC Academy of Music
2017-01-06T12:18:18+00:00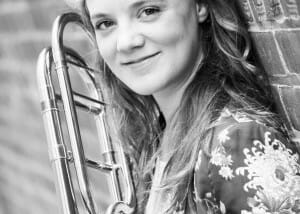 A. Dip. (GGS-RCM) M. Mus. (U. Vic.) B. Mus. (U. Vic.) […]
Latest ABC@TFS News
23 May 2017
Hello TFS friends! This is just a reminder that your music lessons will end for the school year on May 31st. You should see no further billing in June, unless it is to hold your spot for September, which you will have spoken to us about. Please call the office with any questions you may have.  416-651-7529. On behalf of the entire teaching team, Thank YOU for choosing us this year, and for your deep patience as we learned to integrate with TFS schedules.  We are grateful for the opportunity to have brought a higher level of enjoyment and skill to your musical year, and look forward to continuing in the Fall.
Hello TFS friends! This note contains information about: End date this year Fall Re-registration Next year's teaching schedules. Please read it to assure you are up-to-date and well informed! […]
Hello Everybody! This is a fairly important update, and we ask that you make yourself aware of the basics in it. Remaining Schedule Due to light schedules, the following teachers' lessons will end at the of May. Andrea (Flute) David (Guitar) Jacob (Sax) Justin (Trumpet) You should see no further billing for this calendar year if your lessons are ending in May. Aubrey will continue to teach through June 22nd. Please call if you have any questions about this. 17-18 Schedule Integration Improvements One of the challenges of our start-up phase has been to acknowledge the existing calendar of the school while minimizing the interruptions to scheduled lessons.  We have taken the lessons of this year, and have made the following upgrades to our approach: Lessons will only occur on Tuesdays, Wednesdays, and Thursdays. All major TFS holidays have been accounted for. Many grade-wide, or departmental activities and trips have been accounted for. Start and end dates have been compressed from the beginning and end of the school year to make these times less stressful and complicated for you. Make-up weeks have been added before Winter Break and Summer Break to allow students some flexibility for illness, and unexpected or [...]
15 February 2017
Hello TFS families! Due to a Grade 7 event (OBA), we must cancel lessons tomorrow.  They will be leaving the school at 3, and the majority of our students are in Grade 7, so this leaves the teaching schedules unmanageable. You should have received both a Text message from our scheduling system, and a phone call, over the last couple of days.  As indicated in both, your billing for March has been adjusted to reflect this absence.  Please call us if there is anything strange about your billing next month. We appreciate your patience as both TFS and ABC learn each others' schedules, and the art of integrating them!  We hope that for the coming school year we will be at a much higher level of preparedness for the natural ebbs and flows of the TFS scheduled school year, as well as extra activities. As always, should you have any questions, please call the office at 416-651-7529. Thank you!