WELCOME TFS STUDENTS & FAMILIES!
TFS & ABC Academy
ABC Academy of Music is delighted to work with Toronto French School to enhance the community of one of Canada's finest educational institutions.  Our mission with your students is to leverage the concrete benefits of musical training to benefit personal and professional potential.  3 core benefits of musical instruction and activity are:
Presentation Skills – Performance = Presentation.  From the initial interview to the boardroom, there is no better, more enjoyable way to grow these skills in a curricular environment.
Collaboration Skills – Working with others is just the beginning.  Knowing when to take the lead, when to support, and when to fade into the background to let others do their work is a natural function of the musical experience that everyone needs in the real world.
Completion Skills – At a curricular level satisfaction and joy of completion is generally unparalleled in any other discipline outside of music.  Applause, family and community support, expressions of joy and appreciation of the effort made by students – these are fundamental to creating a culture of completion and quality that spreads into academics, and professional life.
ABC will be offering on-site lessons at TFS as of January 2017, for Senior School students, providing ease of access to families and students.  Lessons for other schools will be rolled out in the near future.
The core of this partnership is to extend the curricular music effort at TFS, but to also go beyond, helping those students that are interested in excelling the opportunity to do so, and to make music available to the entire student body for enjoyment, or more serious pursuits.
We will be offering all of our standard instrumental lessons as long as there is enough demand.
The details are on this dedicated TFS section of our website. If anything is in any way confusing, just call our office.  We want to make your experience an easy one. If you keep scrolling, you'll get to meet our teachers!
QUICK ANSWERS
for how to get started with
PRIVATE MUSIC LESSONS AT TFS

You Can Take 

Any

Instrument
Not just what you are taking in Music Class!
Piano
Guitar
Singing
Violin
Cello
Drums
Flute
Oboe
Clarinet
Saxophone
Trumpet
Horn
Trombone
Euphonium
Tuba

Percussion
Ready to Play?  Call Now: 416-651-7529
Meet Your Amazing TFS Teaching Team!
Just click the instrument or class you are interested in, and choose a teacher!

ABC Academy of Music
2017-01-06T12:18:18+00:00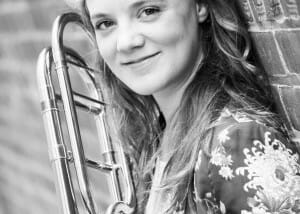 A. Dip. (GGS-RCM) M. Mus. (U. Vic.) B. Mus. (U. Vic.) […]
Latest ABC@TFS News
15 February 2017
Hello TFS families! Due to a Grade 7 event (OBA), we must cancel lessons tomorrow.  They will be leaving the school at 3, and the majority of our students are in Grade 7, so this leaves the teaching schedules unmanageable. You should have received both a Text message from our scheduling system, and a phone call, over the last couple of days.  As indicated in both, your billing for March has been adjusted to reflect this absence.  Please call us if there is anything strange about your billing next month. We appreciate your patience as both TFS and ABC learn each others' schedules, and the art of integrating them!  We hope that for the coming school year we will be at a much higher level of preparedness for the natural ebbs and flows of the TFS scheduled school year, as well as extra activities. As always, should you have any questions, please call the office at 416-651-7529. Thank you!
Hello TFS Families! Due to Parent-Teacher interviews, lessons will be cancelled this Thursday, February 9th.  For the sake of simplicity, we will adjust your billing in March to reflect this missed lesson, and avoid a build-up of make-up lessons. As always, if you have any questions, please call our office at 416-651-7529.  It will be our pleasure to speak with you.
13 January 2017
Week One - Done! Hello TFS parents, our first week is behind us, and aside from a TTC delay that affected both TFS and our Campus location, things went relatively smoothly.  We have a few tidbits of information to let you know about now, which we hope you will find useful. Email Frequency Generally speaking, we try to avoid sending too many emails to you, and will aim for a monthly note.  The exception to this will be for peak periods (recitals, holidays) or unexpected events and changes.  You'll notice an 'unsubscribe' option at the bottom of our emails, which you are welcome to use, bearing in mind that these news updates will be posted on the TFS page of our website.  Just remember that you'll be responsible for lessons missed if you aren't getting these notifications. You've Got Mail Coming In the early to mid-week you'll be getting some mail.  There will be up to three things in the envelope. Receipt - If you registered over the phone, you'll find a yellow receipt, with all of your basic lesson information included.  If you registered in person at TFS, you already have your receipt. Lesson Schedule & FAQ - We [...]