B. Mus. (York)
B.Ed (York) in-progress
David Zada is a multi-instrumentalist and composer, who plays, variously, drums, piano, or his own voice, in clubs, festivals, fundraisers, churches, and other venues about the city.
Zada graduated from York University's jazz program in 2015, having received the Olive Lower Prize in Jazz Piano in his final year. He hopes to continue making people dance and smile for as long as possible.*
Get to know David…Beyond the Bio!
Hobbies: I like stand-up comedy, singing with other people (anything from choir to karaoke), and petting dogs!
Musical influences: My earliest influences come from the interrelated worlds of jazz, classic rock, country, and folk. Mainly: Joni Mitchell, Janis Joplin, Gordon Lightfoot, Billie Holiday, Patsy Cline, The Doors, Queen, and so on. But I'm always absorbing whatever I'm exposed to, learning and adapting, as is necessary.
Favourite food: Anything spicy!
Least favourite food: Cooked spinach.
Favourite music: I'm REALLY into neo-soul right now. Erykah Badu, Lalah Hathaway, and Hiatus Kaiyote exemplify this style for me.
Favourite song: Billy Strayhorn's Lush Life, especially as performed by Johnny Hartman & John Coltrane's Quartet.
Favourite movie: Twelve Monkeys is up there.
Favouirite movie music: Bernard Hermann's score from Psycho is a personal favourite.
Favourite musical theatre/opera: Favourite show: Cabaret (Kander & Ebb). Favourite Opera: Satyagraha (Phillip Glass).
Best quote from your teacher: "Now I know this all sounds overwhelming, but I'll show you what to listen to, what to listen for…what to listen six." – Kelly Jefferson
Favourite quote: "I'd rather be one of the few than one of the many. […] If I was suddenly to become popular, I'd have to think that something was wrong with me." – Barry Harris
Favourite book: The Hitchhiker's Guide to the Galaxy.
Best thing about teaching at ABC: I find the students are excited about the instrument, and willing to learn. That's all I ask!
Latest Homework from David
Is David Your Teacher?
Sign up now to get your weekly assignments delivered, and never lose your homework sheet again!
Pablo – Continue practicing the beats from last week…in addition, practice the single stroke roll and the double stroke roll. Single stroke roll: RLRLRLRL Double stroke roll: RRLLRRLL
Gavin – Practice your recital rep: March and Ode to Joy (LH only). Practice with Liam and use a metronome to keep in time.
Yoan – Practice the single and double stroke rolls (see Pablo's homework above for the correct sticking), and find your proper grip. Remember to look for 3 main things: 1) Fulcrum between index finger and thumb which the stick can roll in; 2) Other three fingers supporting the stick at the pads of the fingers; 3) Minimal tension…the stick must be able to move around in your hand so do not choke it. Check out this video which goes over some of the concepts we talked about in the last lesson re: finding the spot on the stick that gets maximum bounce, secure fulcrum, etc.
https://www.youtube.com/watch?v=JWJGc5Z7_LU
Pablo – You should see an image below with the beats we have worked on (scroll down)
Katheline – Work on more pieces from both books. Work on major, natural minor, harmonic minor, and melodic minor scales that begin on white keys.
Daniel – Work on '2 Black Ants', '2 Black Birds', 'Into the Cave' and the Kitten Song.
Gavin – Work on the March and the left hand part from Ode to Joy. Memorize them, but don't forget to bring your scores.
Yoan – Listen to some Kenny Clarke (played with Miles Davis, Dizzy Gillespie, Charlie Parker, and others; pioneer of bebop drumming). Practice the beats pictured, and add in the basic jazz beat (Quarter notes on ride cymbal, 2 and 4 on hihat).

Beta Test Our New Direct-to-Teacher Chat System
Please note that:
No scheduling may be done with this system.  All scheduling matters must be handled by the front desk at 416-651-7529.
Response times are not guaranteed, although a 48h window will be our goal.
This test is just that, a test.  For any matters that are time sensitive, you must call the office.
Preferred Books for David's Students
Click to buy them here, and they'll come right to your house!  What could be easier?
STICK CONTROL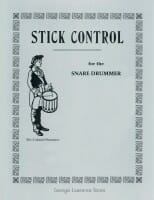 George Lawrence Stone's Stick Control is the bible of drumming. In 1993, Modern Drummer magazine named the book one of the top 25 books of all-time. In the words of the author, it is the ideal book for improving: control, speed, flexibility, touch, rhythm, lightness, delicacy, power, endurance, preciseness of execution and muscular coordination, with extra attention given to the development of the weak hand.
PROGRESSIVE STEPS TO SYNCOPATION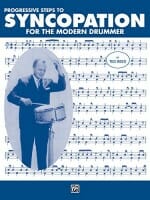 Voted second on Modern Drummer's list of 25 Greatest Drum Books in 1993, Progressive Steps to Syncopation for the Modern Drummer is one of the most versatile and practical works ever written for drums. Created exclusively to address syncopation, it has earned its place as a standard tool for teaching beginning drummers syncopation and strengthening reading skills.
THE NEW BREED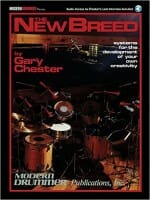 Gary Chester was one of the busiest studio drummers of the '60s and '70s and played on hundreds of hit records. His systems have been used and endorsed by drummers such as Kenny Aronoff, Danny Gottlieb, and Dave Weckl. This is not just another drum book, but rather a system that will help you develop the skills needed to master today's studio requirements. By working with this book, you'll improve your reading, concentration, coordination, right and left-hand lead, and awareness of the click.
Faber & Faber Piano Adventures
Lesson Book Primer Level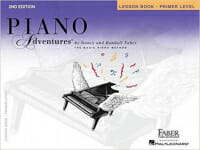 The 2nd Edition Primer Lesson Book introduces the keyboard, note values, and the grand staff. Students play in C 5-finger scale patterns, develop recognition of steps and skips, and learn letter names independent of finger number. Musicianship is built through the use of dynamics and coloristic experimentation with the pedal. The book is organized into units which represent the major concepts and skills. As new units are introduced, earlier concepts and skills are constantly reviewed.
Dozen A Day
Preparatory Book