Bachelor in Jazz Performance (Humber)
Certificate in Jazz Performance (Humber)
Having recently graduated Humber College, Matt is becoming an established musician in the Toronto jazz scene. His time at Humber was spent perfecting his craft and studying with many of Canada's finest guitar players and musicians such as Kim Ratcliffe, Ted Quinlan, Lucian Gray, and Jocelyn Gould.
Matt is a hard working freelance musician and plays shows all over the city at venues like The Rex and Alchemy as well as doing work for private events and weddings. During the pandemic In the future, Matt is hoping to premiere his original music, plan a cross Canada tour and release an album.
Get to know Matt…Beyond the Bio!
Hobbies: Biking, Movies, Literature
Musical Influences: Lester Young, Wes Montgomery, Oscar Peterson
Favourite Food: Ramen
Favourite Music: Jazz or Indie Rock
Favourite Song: Pennies From Heaven
Favourite Movie: Fantastic Mr Fox
Favourite movie music: Scott Pilgrim VS The World Soundtrack
Favourite musical theatre: Hairspray
Best Quote From a Teacher: "Does it sound like Ella Fitzgerald?"
Favourite Book: Infinite Jest
Best thing about teaching at ABC: Seeing students realize how far they've come and how much they've improved
Preferred Books for Matt's Students
Click to buy them here, and they'll come right to your house! What could be easier?
Modern Method for Guitar
Volume 1, Book & DVD
Reading Studies for Guitar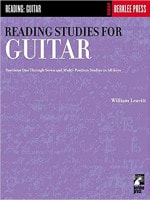 A comprehensive collection of studies for beginners to improve their reading and technical ability. Covers: positions 1 through 7 in all keys while introducing scales, arpeggios, written-out chords, and a variety of rhythms and time signatures.
Elementary Rudiments of Music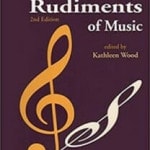 For older beginners and adult students, this is an effective text for private study or in a school or college setting. Teaches Basic, Intermediate, and Advanced music theory in one volume. Covers notation; major and minor scales; other scales and modes; intervals; chords; cadences and melody writing; time; identifying keys; transposition; score types; terms, signs, and abbreviations; analysis. Accompanying Answer Book sold separately.