A recent graduate of Humber College, Matt has quickly established himself as a respected performer in the city's music scene. While at Humber, Matt had the opportunity to study with some of Canada's finest jazz and commercial musicians; Brian O'Kane, Alistar Kay, Shelly Berger and Andy Ballantyne, to name a few.
As an active member in the freelance community, Matt's playing has taken him to such venues as Roy Thompson Hall, The Rex Hotel and the Jazz Bistro. You can find him leading his own trio in intimate venues around the city, or playing with many different jazz, funk or brass bands around the GTA and other Southern Ontario areas.
Get to know Matt…Beyond the Bio!
Hobbies: Cooking, golf, & coffee making
Musical influences: Clifford Brown, Leroy Jones, Clark Terry, Earth, Wind & Fire, and Chicago
Favourite food: Fish burrito
Least favourite food: My mom's rice – although, everything else she makes is excellent.
Favourite music: Jazz
Favourite song: It's Always You
Favourite movie: Spirited Away
Favourite movie music: Indiana Jones Theme
Favourite musical theatre/opera: West Side Story
Best quote from your teacher: "BLOW!" – Alistar Kay
Favourite quote: "They teach you there's a boundary line to music. But, man, there's no boundary line to art." – Charlie Parker
Favourite book: Last Wish – Andrzej Sapkowski
Best thing about teaching at ABC: Sharing my passion for music with youth
Latest Homework from Matt
Is Matt Your Teacher?
Sign up now to get your weekly assignments delivered, and never lose your homework sheet again!
Homework for July 28th
Miranda: 
You've been doing a great job so far with all the trumpet playing we've been doing together. Just a couple notes on what to work on during the week. 
Breathing is the first thing that happens before you play trumpet. When you take a breath, be sure to feel like the air is filling from the bottom of your lungs, upward – like a glass of water. Don't overfill, but you want to have enough gas in the tank to support your sound and play for a while! 
Keep on working on the mouthpiece buzzing! Although it isn't the most musical experience, there are ways to spice it up; you can entertain yourself and get more comfortable on the mouthpiece all at once. 
Buzz loud & soft, high & low and remember to incorporate your tongue every once in a while too. 
When you get onto the horn, really try focusing on getting the Low C together. Keep the lips tight and blow a steady stream of air through the horn. You can even use the piano to hear the note before you play it (although on piano you would have to play a Bb). Once we have that, then we will be able to do so many more things in our lessons.   
Here's a link to a couple playlists I made specifically for my students. You'll hear the trumpet being played at a high level, in a bunch of different genres. This is meant to inspire, and feed your ear all the stuff it needs to produce a good sound.
https://music.apple.com/ca/playlist/listening-examples-pop/pl.u-mJy88YPTBKA0Wy
https://music.apple.com/ca/playlist/listening-examples-jazz/pl.u-V9D77GJh10WN4E
Have fun!
Homework for May 22nd
Great lesson today! It's always nice when we can dig into the technique side of the instrument without getting too tedious. Check out some of the exercises we did:
Long tones chromatically descending from C -> F# one breath/ note. Focus on a full inhalation without straining yourself. Relaxation will allow you to achieve the best sound!
2 octave scales. These are the best. You're on the right track with it, just keep up the good work. Crescendo up to the top and the air will support the upper register. Do these daily!!
A new one we added in was the 12345 pattern to work on tonguing in the mid/ upper register. For example, you would play F,G,A,Bb,C and tongue the C a couple times then go back down. Continue up the scale in the same pattern. Think spit ball on the top notes to get the air to continue flowing. Don't break the sound up too much with the tongue.
We also did a slightly different approach to slurring this week too, which I kind of enjoyed more. We did the three note slurs, into the slurred intervals based on the scale and then finally octave jumps. Great for moving all over the horn and adjusting your air stream/ face to get the pitch.
If you do those exercises everyday you will see huge results!!!!
Preferred Books for Matt's Students
Click to buy them here, and they'll come right to your house! What could be easier?
Technical Studies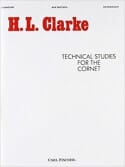 This work has been especially written to enable the cornet student to conquer any technical difficulties he or she might encounter in the literature for the instrument. By carefully following the instructions in this book, the student will build up strength and endurance without strain or injury to his embouchure. If this lips remain flexible and the tone is not forced, it will be possible to play easily any note, regardless of the register.
Arban Complete Conservatory Method
with accompaniment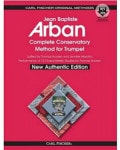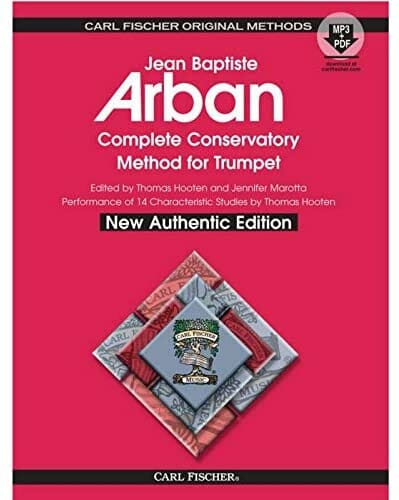 The New Authentic Edition of Arban's Complete Conservatory Method contains the same tried and true comprehensive system of study that Arban developed over a century ago, and this completely re-engraved edition has been painstakingly edited by prominent trumpet performers and teachers Thomas Hooten and Jennifer Marotta, adding some of their own insights with respect to how trumpet is taught today. The Arban Complete Conservatory Method is the definitive must-have for all trumpet players.