Toronto Summer Music Camp – Band & Orchestral Instruments
ABC Academy is delighted wholeheartedly recommend this summer music camp for our students, and any others in Toronto. Registration information for the 2016 Toronto Summer Music Camp will be updated as soon as possible. The Camp is Open to Students that have some experience on a Band or Orchestral Instrument – please call if you are unsure! For over 30 years the TDSB Band and Orchestra Summer Music Camp at Mono Cliffs has offered a fantastic opportunity for students from all over Toronto to have a musical and camp experience that they'll remember for a lifetime! The TDSB offers grade 5-9 instrumental music students the opportunity to attend a residential summer music camp held at Mono Cliffs Outdoor Education facility. There are three camp sessions, listed on the right.
2016 Camp Dates
Camp 1
for Grades 6-9
from July 2-10
Camp 2:
for Grades 5-8
July 12-17
Camp 3:
for Grades 5-8
from July 19-24
The Summer Music Camp Experience
The camps offer music students a complete orchestral experience. In addition, from classics to pops to jazz, in both large and small ensembles, band students will play band repertoire for wind ensemble, and string students will play the music of the string masters. Students will have master classes with our professional faculty and hear guest performances. This year we again hope to offer a STOMP urban percussion workshop as a special opportunity for our students, and an extra special session for our percussion students, as well. The students will also take part in Karaoke Night, Carnival Night, Tribal Council and the infamous "Olympic Games". The Olympic Games are daily team- and friendship-building outdoor games with lots of hydration and sunscreen to give kids a good balance of physical activities to make their days full, fun, and active in every way. Teams and campers compete for (often humorous) prizes at the end of camp, and bragging rights. Each camp winds down with pizza party and outdoor dance under the stars, and is capped off with an open-air performance of the week's musical efforts for parents and loved ones that come up to pick up their young musicians.
The Music Faculty
The summer music camp faculty is comprised of outstanding teachers from elementary and secondary schools and professional musicians. The instrumental specialists and conductors are not only skilled on their instruments and leading ensembles, but are also experienced in teaching the age group attending the camps. Outstanding camp counsellors ably assist the faculty.
Les Dobbin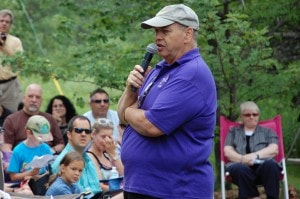 Les Dobbin developed a keen interest and talent for conducting while he was at the Faculty of Music, University of Toronto, majoring in voice with Louis Quilico and studying orchestral conducting with Victor Feldbrill, Margaret Hillis and Peter McCoppin. Les began his career as a choral musician with Lloyd Bradshaw and professionally with Elmer Iseler.
Since 1982 Mr. Dobbin has taught as an Itinerant Music Teacher for the Toronto District School Board and is currently director of the orchestra and bands at John G. Althouse M.S., where the school annually has excelled at the Kiwanis Music Festival, winning the Colonel Peacock Trophy in 2002, 2003 and 2006 and the Mary Francis Arrigo award as top jazz performers in 2006. Mr. Dobbin is active as a clinician for the TDSB and Ontario Music Educators Association and as an adjudicator for the Kiwanis Music Festival. He was the conductor of the Concert Band at Inter-Provincial Music for 10 years and is the Camp Director of the Toronto Summer Music Camp for the TDSB.
Mr. Dobbin is the musical director and conductor of the Etobicoke Youth Band, a community band of over 100 players that celebrated their thirtieth anniversary in 2012. Mr. Dobbin is a member of Phi Beta Mu, an international bandmasters fraternity. He was nominated for the Provincial Award of Excellence as an employee of the Etobicoke Board of Education and as a community leader for the Etobicoke Youth Band in 1986 and 1997 and won the award in 2003. In 2012 Mr. Dobbin was awarded the Queen's Diamond Jubilee Medal for outstanding service to his community.
Michael Samotowka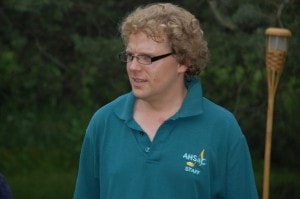 Michael Samotowka attended the University of Toronto and majored in Music with a specialization in Music Education. Since 2001, Michael has taught as an Itinerant Music Instructor for the Toronto District School Board. Currently he is the director of the orchestra and bands at Hollycrest MS; Lambton-Kingsway JMS; Norseman JMS and Park Lawn JMS. Michael is also the Assistant Camp Director and Conductor at the Toronto Summer Music Camp. He also has been a Faculty Assistant at the Inter-provincial Music Camp. He has been conducting the Etobicoke Youth Band since the fall of 1997.
As a trumpet player, Michael has performed with many groups in the GTA: including the Mississauga Symphony Orchestra, Etobicoke Philharmonic, North York Symphony Orchestra, Northdale Concert Band and the Royal Conservatory Wind Ensemble.
As an Arranger/Composer, Michael has written music for Stage Band and Jazz Choir; Concert Band; Orchestra and Choir and String Orchestra. Michael also arranged the String Orchestra version of 'Our Song' for Music Monday 2007 and 2008, which celebrated music and music education across Canada.
Lexie Jelilian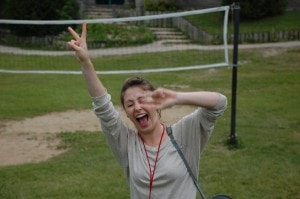 Lexie Jelilyan is a graduate of the University of Toronto's Vocal Performance Program in classical music. She spent her undergraduate years in Mary Morrison's studio, learning the tricks of the trade in the way of opera, art song and pedagogy.
Coming from a musical theatre background at the Etobicoke School of the Arts, Lexie has a diverse background in voice and is now using this amalgam of vocal techniques she has discovered to pursue a career in synth-pop music in her own band.
Her previous exposure in orchestral violin, as well as solo and collaborative piano have given her the inspiration to compose music in the genres of music theatre, classical music and pop – as well as original songs for her band. Lexie Completed her BMus, graduating with honours in 2013 and hopes to pursue a masters in voice performance and pedagogy.
Dayoung Seo
Ms. Seo is a Cellist, string specialist and Teaching in the TDSB.
Ian Medley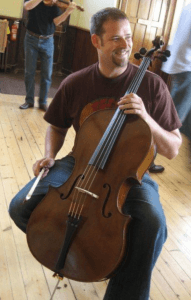 Ian Medley graduated with a Bachelors of Music in Double Bass Performance from McGill university in 2002. After spending the next two years building church organs for James Louder Inc. he decided to move home to his native Toronto to pursue new opportunities. By completing a second Bachelors' in Education at the Ontario Institue for Studies in Eduction in 2007, he quickly won a job teaching Strings in five elementary schools for the Toronto District School Board where he has been working ever since. Ian is qualified to teach Elementary through Secondary stings.
Currently, Ian starts approximately one hundred new strings students each year. Also, he teaches private double bass lessons to students in Toronto.
As a double bass player Ian has performed with many orchestras including, but not limited to: the Toronto Symphony Youth Orchestra, The World Youth Orchestra (Interlochen, Michigan), the Georgian Bay Symphony, the Scarborough Philharmonic Orchestra and the McGill Symphony Orchestra. Ian is a currently a performing member of the Etobicoke Philharmonic Orchestra.
Jon Fedorsen
Ms. Sagee
Ms. Sagee is a Clarinet and Woodwind Specialist.
Mr. Barker
Mr. Barker is a Saxophone specialist.
Ms. Pear
Ms. Pear is a Flute specialist.
Ken Hazlett
Mr. Hazlett is the retired Head of Music at Lawrence Park Collegiate, where he taught for 27 years.  A veteran Tuba player, and Band director, Mr. Hazlett fulfils both passions as co-conductor of the Toronto Concert Band, with Camp Director Les Dobbin.  Mr. Hazlett is also the co-founder of the Toronto-based jazz band, Riffintime.
Steve Woomert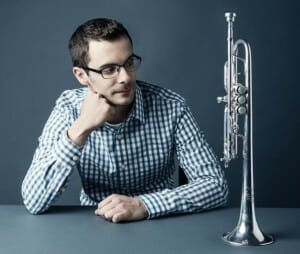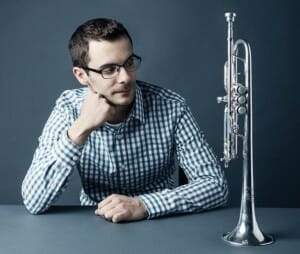 Steven Woomert joined the Toronto Symphony Orchestra as Associate Principal Trumpet in the 2014– 2015 season upon completing his Artist's Diploma at the Glenn Gould School of The Royal Conservatory in Toronto, Ontario. He was the winner of the 2013 International Trumpet Guild Orchestral Excerpts Competition while studying with TSO Principal Trumpet Andrew McCandless at the Glenn Gould School. Recent orchestral experience includes performances with the New World Symphony, Indianapolis Symphony, Calgary Philharmonic Orchestra, Thunder Bay Symphony Orchestra, and the Civic Orchestra of Chicago.
A native of Toronto, Steven began his musical studies at age 5 on the violin and added trumpet studies at age 11. As a student, he pursued many performance opportunities such as the Toronto Symphony Youth Orchestra, in which he won the 2008 Toronto Symphony Youth Orchestra Concerto Competition.
Steven completed his Bachelor of Music degree at Northwestern University, where he studied with Barbara Butler, Charles Geyer, and Christopher Martin. While at Northwestern, he was a member of the school's entry that won First Prize in the Ensemble Division at the 2012 National Trumpet Competition. Steven has participated in many prestigious ensembles, including the National Youth Orchestra of Canada; National Academy Orchestra; Banff Festival Orchestra; National Orchestral Institute, University of Maryland; National Repertory Orchestra, Breckenridge, Colorado; and Spoleto Festival USA, Charleston, South Carolina.
Steven enjoys collaborating musically with his father Barton, and they are currently undertaking an exciting project commissioning and recording new works for two trumpets.
Barnaby Kerekes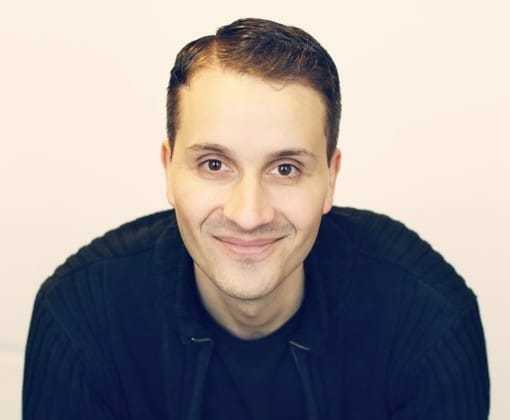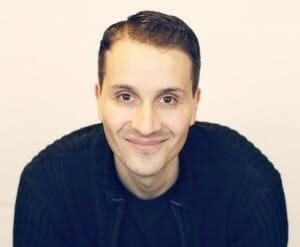 Barnaby Kerekes is a graduate of the University of British Columbia and the University of Toronto, having received his Bachelor of Music and an Advanced Certificate in Performance from each, respectively. Barnaby is a Bass Trombonist (a student of Douglas Sparkes of the Vancouver Symphony Orchestra, Jeffrey Hall of the Toronto Symphony Orchestra, and Richard Erb of the Louisiana Philharmonic) and has played with the Vancouver Symphony Orchestra, the Thunder Bay Symphony Orchestra, Vancouver Academy of Music Orchestra, the Vancouver Philharmonic, the West Coast Symphony, the Kamloops Symphony, the Burnaby Symphony, the Korean Canadian Symphony Orchestra, and the Brampton Symphony Orchestra. A four-time member of the prestigious National Youth Orchestra of Canada, he has worked under many notable conductors of the Canadian and international music scene such as Kazuyoshi Akiyama, Mario Bernardi, Sergiu Comissiona, Simon Streatfeild, Wallace Leung, Bruce Dunn, and Bramwell Tovey. Well known beyond the Trombone community, Barnaby has also been heard coast to coast in live performances, and on CBC Radio 2.
Barnaby's other teachers of note and influence are Gordon Cherry (Vancouver Symphony), and Edward Kleinhammer (formerly of the Chicago Symphony from 1940-1985). His studies have also led him to conducting, where he has been the assistant conductor of the Vancouver Philharmonic Orchestra.
As a strong advocate of Canadian music, Barnaby commissioned a new concerto for Bass Trombone by Elizabeth Raum (www.elizabethraum.com), premiered by him with visionary conductor Robert Raines and the Brampton Symphony in March, 2009. He has recently recorded 'Four Poems by Liza MacLellan and One Not' by Ryan Purchase with the composer narrating. Barnaby has also commissioned and premiered works by Canadian composers Christopher Nickel, and Nicholas P. Francis.
Barnaby is the founder of ABC Academy of Music School in Toronto, Canada, and since 2004 has taught students from Canada, South Africa, and Scotland. Barnaby gave a masterclass at Queen's University, and has recently spoken at the Faculty of Music at the University of Toronto.
Past performances have taken Barnaby from one end of Canada to the other, and overseas to Hong Kong, Japan and Europe.
The Location
Located north of Orangeville, a short drive from Toronto, Mono Cliffs Outdoor Education Centre is set next to the foot of the Bruce Trail on the Niagara Escarpment, and the ideal spot for a summer music camp for children.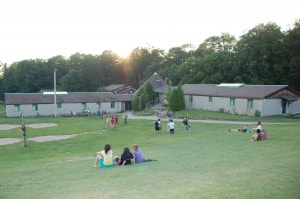 Fresh air, quality food, excellent dorms, and great facilities make the camp experience a comfortable one for all students. For information, please email [email protected]. Register here (click on the Summer Music Camp link on the left) or call 416-338-4111. Registration for 2016 is now open.
Please note that this camp is operated by the Continuing Education department of the Toronto District School Board, and that all Registrations, Policies, and other Operational Details are administered by them. General questions can be answered by ABC Academy, but specific ones should be directed to the phone number 416-338-4111.