Academic Tutoring in Toronto
Kids tutoring in Toronto up to and including grade 8 is available ABC Academy! Meeting the requirements of the Curriculum of the Ministry of Education of Ontario is our primary goal – but equally important is to do this in a way keeps your student interested, and integrates with your regular school teacher's lesson planning throughout the academic year. We are your partners in educating your student, and preparing them for success in life.
Chances are a well balanced education facilitates your dreams, and certainly a positive view of learning will be your child's best tool for an equally positive life experience.
What We Offer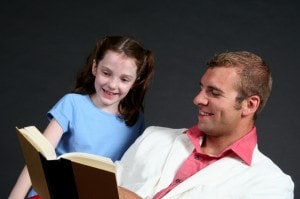 Our Provincially certified, University-trained teachers will work with you and your teacher at school to facilitate learning in:
Mathematics
Sciences and Technology
History
Geography
Language, Literacy and Reading
Writing
Extra academic attention and encouragement reinforces the importance of education, and the sense of self-esteem that your student may be struggling with at school, or in a particular subject. Parents can sometimes struggle with finding the right way to stimulate and engage their child, and your school teacher is no different, as they are often overwhelmed with students.
Why Get Tutoring for Your Child?
Individual, private tutoring with a real teacher gives you all of the resources that a teacher at school has, but provides a personalized program to improve academic performance in ways just not possible at school. You want to support learning and comprehension growth, while building confidence, strengthening organizational skills, and learning how to ask for help and to do homework the right way.
Too often we take for granted that students understand what is expected of them, and then find out too late that they didn't know at all. Together, we'll make sure your child knows what they are supposed to, and can do the work that is expected of them.
Let ABC Academy's Tutoring program help you and your child now. Call us now to get a free tutoring consultation, and read our free report, 6 Tutoring Tips to Win with Homework, for some great ways to make homework easier to do every day.
How We Help Your Child
ABC Academy's tutoring is not a drop-off service.  Our goal is to have a 3-point support system for your child that greatly increases their success rate at school.
The Tutor.  Obviously, you need specialized assistance to help get your child working in the right direction, or perhaps back on track.
The Parent.  You must be actively involved, both so that your child actively feels your concern, but so that you can assure that information coming from the tutor and your school are aligning in the direction of success.
The Teacher at School.  We want your teacher at school to know about the tutoring that is happening on an ongoing basis.  The provincial curriculum is a large document, and having your teacher tell us what direction they are taking the curriculum in will help us to make your child's classroom-specific results the best they can be.
With these points in place, your child will get the best possible outcomes for success, confidence, and happiness in academics.
Call us today, and we'll happily get you started.
Get our FREE Report or Register!
 Testimonials from Our Students!