Hi, everyone!
Olivia
Missed you this week! Please refer below for reminder of home practice.
Warm up: "the lips, the teeth, the tip of the tongue"
Tomorrow: clear words, breathe at the right places, and make sure you have lots of mouth space
Eliana
Continue writing a plan for your daily home practice. Use the reminders I wrote as a guide on the goals for each item.
Tchaikovsky
– lots of slow practice in order to clean up notes, articulation, and phrasing
– check fingering – some do not go with what is written
– lots of separate hand practice before putting it together
Clementi
– Vivace: lots of slow practice, especially running notes. Lower wrist, making sure fingers are curved so that you're playing from knuckles. Remember 2 RH notes for every 1 LH note.
– Andante: make sure to take it at a much slower tempo. It will be closer to the intended tempo, plus your notes will be cleaner, and you'll have more detail in your playing.
Theory
– complete pg. 59, 60, 61
Lia
*important* Make sure to follow the steps & reminders in your notebook when you're practicing your pieces. Very important!
Make sure to keep singing the letter names of the notes you play!
Recommended practice: at least 3 times a week, 20mins each time
Claire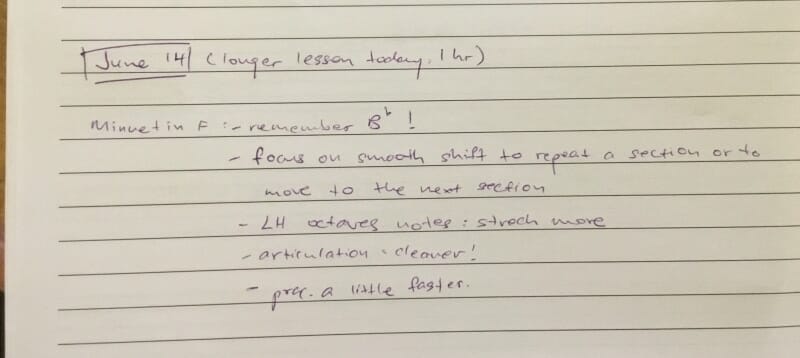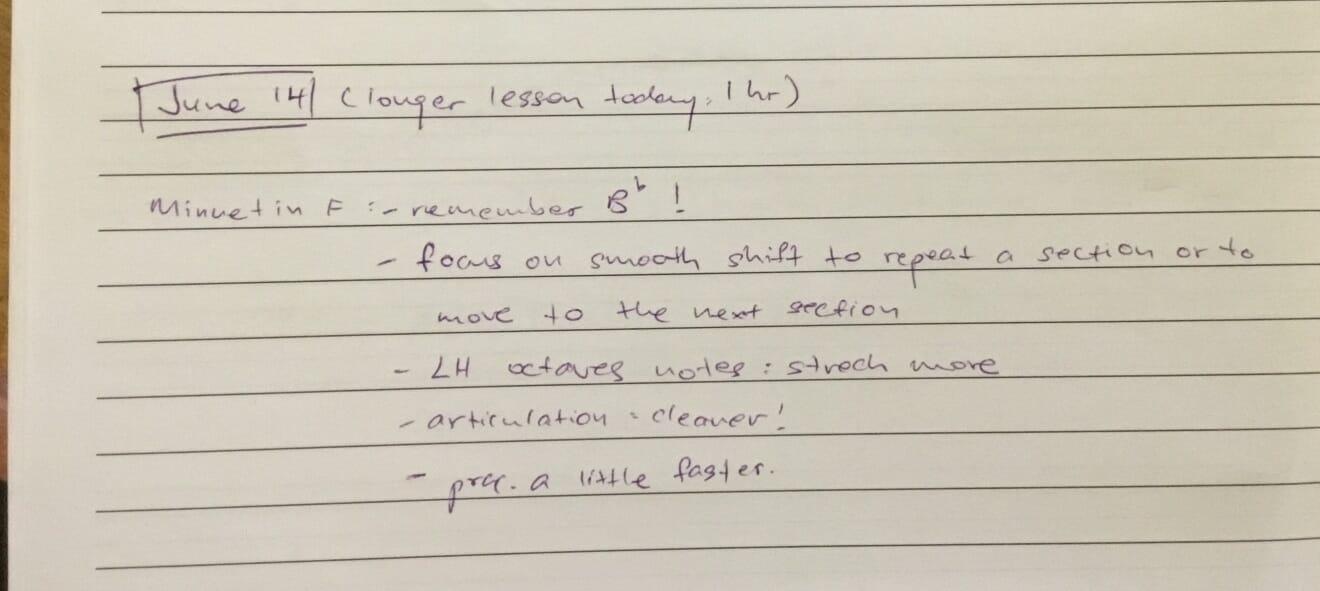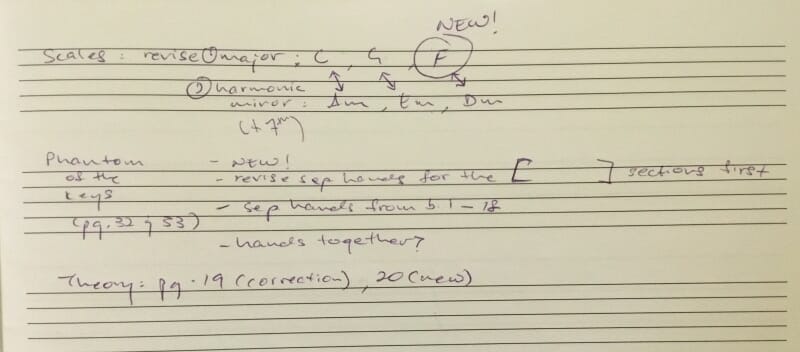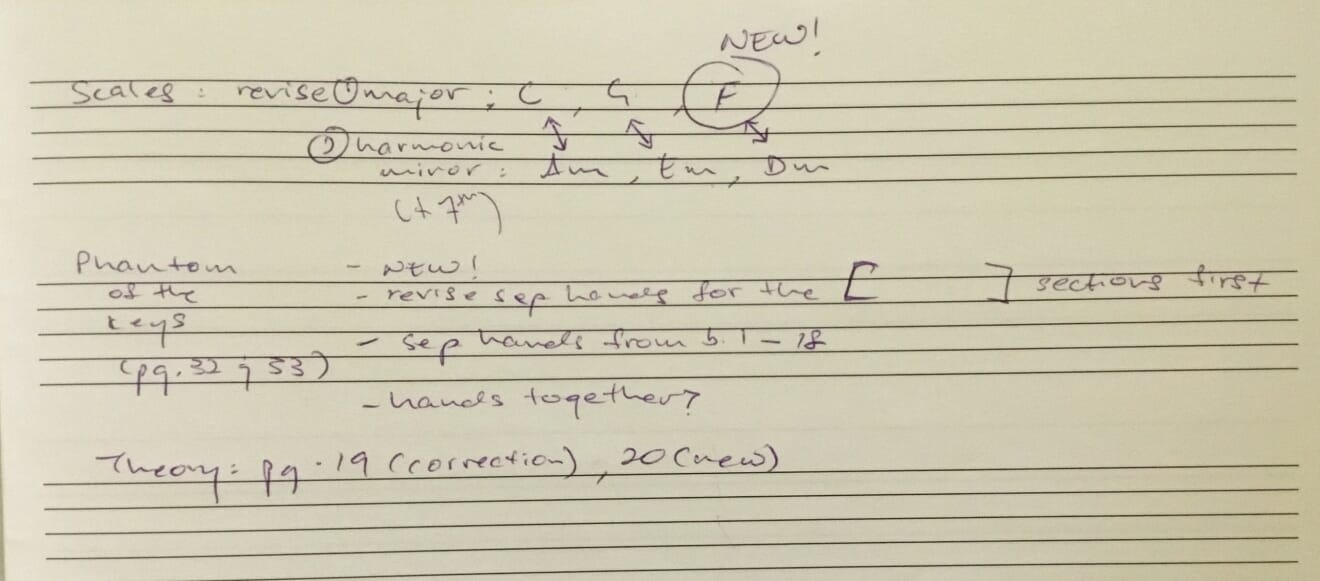 Recommended practice: at least 5 times a week, 30mins each time
Gianna
Missed you this week! Please continue to work on the pieces that David has started with you :)
Recommended practice: daily practice, 15mins each time
Maddy
Handel – focus on playing second half of the music, hands together. Practice in small phrases so that it's not overwhelming. Remember to keep your eyes on the music, and think of patterns and shapes.
bring in the first page of the Mulan piece.
Recommended practice: daily, at least 30mins each time