YES!
I Want Ukulele Lessons or Have Questions – Call Me Now & Sign Me Up!
Fill in your Name and Phone Number below, and we'll call you as soon as possible!
UKULELE



Lessons in Toronto
 Ukulele Lessons in Toronto
Ukulele lessons are very popular at ABC Academy.  Students of all ages are keen to pick up this very responsive, and lovely sounding instrument.  It is particularly popular with young children, for its size and weight.  As it has few strings than a Guitar, this makes it easier get started quickly for the young.
Getting Started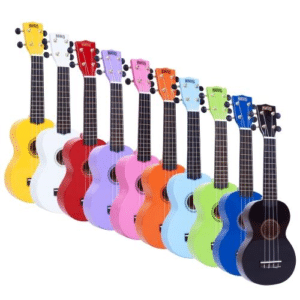 If you are taking beginner music lessons, and have never played Ukulele before, we recommend starting with a basic 'Uke' with Nylon Strings. These will allow you to build up strength while moving forward, learning music at a comfortable pace.
Ukuleles are small instruments, and easy to carry for young students (kids) in particular.  Nonetheless, we recommend that they are properly sized at a trusted music retailer so that playing is comfortable. Our Ukulele teachers are able to assist you in reading notes, and Tab (Tablature), as well as learning accompaniment, and Ukulele solos.  Our goal is to help you learn the music that you are interested in playing!
Buying or Renting a Ukulele
We will be happy to recommend a reliable retailer to set you up with the correct instrument for you.  For younger students, this is really important, because kids usually start on instruments that are sized for them.  This isn't a big factor or Uke, but better to be sure!   This makes the spacing of the notes and strings realistic for their hand size. Call us with any more questions you have, or visit our free parent and music lesson resources page for helpful articles and tips on getting the most out of your music lesson experience.