In this update:
Major update to our website
ABC Rock Bands at Rawlinson Fair this Saturday!
Book Drive
Rock Star Singing Event for All ages
'The Orchestra' App
Schedule to the end of June & Make-ups
Teacher Schedule Changes for Fall 2014
Encouraging Emergent Pre-Literacy skills
Outdoor Cleanliness at ABC
Summer & Fall Lessons, and 20% Off Extended
As usual, it has been a busy month, which kicked off with an excellent recital – by many accounts our best ever!  The end of the academic year is upon us, and there are still many things to look after between now and then, including what comes beyond!
Website Updated
We have recently (almost) completed a new version of our website, our 4th major upgrade since 2003.
This update is important and is intended to focus on easy access to information, and simplicity.  There are a number of areas that we'd like to draw your attention to, so you can get more out of what we offer.
Free Resources Page
This page is loaded with things you can use to boost your experience.  There are:
Articles
Parent Guides, and How Tos
Fingering Chart downloads for Wind and Brass instruments
Blank Music Paper: You can make your own dictation/practice and lesson book by just printing these at home.  We encourage you to do so.
Recital Videos (which are not all there, but are in-progress as a project)
Links to reliable music retailers in Toronto
There is also our Annual Teaching Days & Important Dates Calendar, which is available for download any time you like.
News
Our news page is now presented in a 'Timeline' layout, and separates Music Together News into its own page.
We recommend bookmarking whichever page applies to you.
News will continue to be delivered to you automatically by email, but if you suspect you are not getting news in the future (for whatever reason), just visit these pages.
Location & Directions
The location page now supports direction generation by entering your address.  There are also still directions from a few nearby subway stations, for those of you that come by transit.
Testimonials
While many of our testimonials are on different pages of our website, we also have a dedicated page for testimonials.  There is a mechanism to leave reviews there, but we are still testing this, and currently prefer if you would please consider taking the time to visit Google.ca, Facebook, and Yelp to leave us your 5-Star reviews.  If you would take the time to do this for us, it would be most appreciated.  If your experience is anything less than 5 stars, please let us know.  We really appreciate hearing this information, and always take your feedback seriously.
Log-in
By now you know we added a new scheduling software this year, which sends you automatic emails about your lessons.  The system is quite powerful, and offers parents access.  We've held off on doing this for some time, but if you would like access, please call us, and we'll set it up for you.  We may also do this over the summer, but if you would like to use the 'Log-in' button at the top of our website navigation to see and update your information securely, you'll should call us.
Rock Bands at Rawlinson Fun Fair this Saturday
This Saturday ABC will be out at the Rawlinson Fun Fair, 1 block north of ABC.  Both of our Rock Bands will be playing, and we will have a table set up to meet and greet people from the Rawlinson and ABC communities.  The fair runs from 11:30 to 3:00 and has a 'ComicFest' theme this year.  It is a very large event, with international food and drink, Popcorn, Cotton Candy, a Cake Walk (which is awesome – you can win a whole cake!), an enormous silent auction, free kids yoga, and more!
We invite you to come out and enjoy a lovely day with us.
Book Drive
We are soliciting any old or unused kids books at any level for our lobby library, so kids can read while they wait for their lessons.  While we do have free wi-fi at the school, there is nothing better to encourage literacy that a proper book!  We love to have books at all levels – introductory, kids, or adults, stories, or non-fiction, and will also happily accept your magazines that parents might enjoy, as well.  Just drop them off at our desk, and we'll be most grateful.  Please take care to assure they are still in usable condition, and relatively clean.  Thank you!
Rock Star Event for All Ages
Our Guitar/Rock Band/Tutoring teacher Colin is organizing an opportunity event for kids and students of all ages to perform live, backed up by a band of professionals.  This is a great chance to choose a song and play with a pro band!
The event is Thursday, June 26th, and begins at 7 p.m.
The event description is as follows:
This event is designed to be an intergenerational collaboration between young emerging, and older established singers and musicians with an emphasis on classic soul, R&B, jazz, and Brazilian music. Several young singers and musicians will have the opportunity to perform with experienced backup musicians. The evening will also include a performance by established Brazilian and jazz/funk singers and musicians. Founder, performing artist and music teacher, Colin Campbell saw the need for turning his rock band class concept into an all age event that would benefit the young band to play live in a professional environment.
We encourage all of our students to check this out, and consider signing up to sing, as well as going to this unique, all ages event to sing.  Visit the Murimar website for more details!
'The Orchestra' iPad App
We don't often endorse purchasing apps and encouraging technology over live musical interaction, but we've discovered a really great app that provides an interactive experience that encourages musical learning and literacy.
The Orchestra covers history, different styles, video of live musicians in action, and incredible features like an orchestra map that shows you who is playing as you listen to the music.  There is live commentary from the Conductor, Soloist while the music plays (audio or text).  There are also histories and videos of individual instruments (presented by the players in the orchestra).  You can zoom in on the different views, focus on the printed music, or a music sound map.
This is by far one of the best apps, let alone music apps, that we have ever seen.  While it is $9.99, it is a tremendous and very engaging experience.  If you are at the school, we may be able to let you have a gander at ours on our iPad.  Just ask!

Schedule to the end of June
There are no holidays in June, but the last day of regular lessons is June 23rd, followed immediately by the make-up week, from June 24-30.  We will be getting in touch soon to book your make-up times.
Teacher Schedule Changes for Fall 2014
This fall there will be some moderate changes in teaching schedules.  All of these are subject to change between now and then.  You can view the preliminary schedule by clicking.
Lisa – Will be coming back in September, and teaching on Saturdays, and possibly on Thursdays.  This may change between now and the fall.
Hannah – Will be only teaching on Wednesdays only.
Colin – Will be teaching on Saturdays and Mondays, including Academic Tutoring (to Grade 8), and Rock Bands.
Emma – Will only be teaching on Tuesdays, and not teaching Music Together on Sundays.
Jonny – Will be teaching on Saturdays now, and assuming all of Étienne's students if they will keep their times.  Jonny's current students may also switch to Saturdays.  We hope to increase teacher regularity with this move.
Étienne – Will be moving to Tuesdays.  His students may stay on Saturday, or choose to move to Tuesday.
New Teachers – We expect to welcome some new faculty members to our team, and will look forward to sharing their details with you once they are finalized over the summer!
Encouraging Emergent Pre-Literacy Skills
As we see a lot of families in our school, educational matters concern us in a broad sense.  While you may not have young children that are developing literacy, knowing ways to encourage the growth and emergence of literacy is a great way to lay a strong foundation for kids that you may come into contact with.
We recommend watching these short videos about Encouraging Emergent Pre-Literacy Skills presented by Music Together's Dr. Lili Levinowitz.  They are informative, and provide lots of ideas and tools that any parent can apply (using musical ideas outside of Music Together) to any child.  We hope you find them useful.
Outdoor Cleanliness at ABC
Please take care to respect our neighbours when coming and going from ABC Academy.  Be sure to ask your kids to use our footpath, and not cross over the neighbours' lawns, and to also make sure that any and all garbage that they may have goes into the appropriate bins.
If you are riding a bicycle, we ask that you lock it either on the porch, or preferably on the west side of the house.  Thank you!
Summer & Fall Lessons, and Keep Getting 20% Off!
We are still conducting our Fall Registration, and many excellent spots are still available.  If you are concerned about getting a good time, then please call the office now – it gets very hard to accommodate these requests in September!
Summer Registration is open, and we will be calling you shortly to confirm times.  If you have not registered and are interested, please call us now.  We have some flexibility available if you will be away, so don't be shy about asking.  It is better to keep the skills up as much as possible (particularly with young children) then to let them lapse for the sake of a few weeks.
20% Off Still Available, Plus FREE BOOK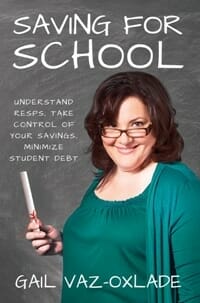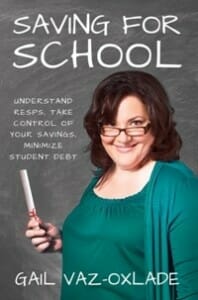 If you still have our referral card from the recital, we will honour them, even though the date is past.  In fact, we have lots more cards and you can request more at any time.
We will take 20% off one set of lessons for you and your friends, as many times as you want.  You can make your lessons free by doing this.  They will also receive the free book; Saving for School.  If you have not yet received your free copy, please ask for one at the desk on your next visit.  This is a gift from us to you, with no obligation.  This will help you to plan your kids' education and get free money from the government to do it!