A.Dip (Vancouver Academy of Music)
B.Mus (University of British Columbia)
Diploma in Music (Kwantlen)
Elizabeth Brown is an oboist, flautist and gardener. Born and raised in Powell River, British Columbia, she holds a Bachelor of Music from UBC and an Artist Diploma from the Vancouver Academy of Music. She seeks out exciting music to play wherever and whenever she can.
Elizabeth enjoys teaching because of the fresh perspective students often bring to her own playing. She feels that learning music should be an enjoyable and enriching experience led by the student's own goals and dreams.
Get to know Beth…Beyond the Bio!
Hobbies: Sailing, gardening, skiing, canoeing
Musical influences: The Ocean, Beth Orson, Albrecht Mayer, Bjork
Favourite food: sweet & sour meatballs
Least favourite food: Brussel sprouts. ew.
Favourite music: currently K.Flay
Favourite song: Possibly Maybe – Bjork
Favourite movie: Spring, Summer, Fall, Winter… and Spring
Favourite movie music: Sympathy for Mr. Vengeance
Favourite musical theatre/opera: The Threepenny Opera – Kurt Weill
Best quote from your teacher: "What makes me happy as an oboist is not necessarily what will make you happy."
Favourite quote:
"I must not fear. Fear is the mind-killer. Fear is the little-death that brings total obliteration. I will face my fear. I will permit it to pass over me and through me. And when it has gone past I will turn the inner eye to see its path. Where the fear has gone there will be nothing. Only I will remain."
? Frank Herbert, Dune
Favourite book: Dreams underfoot – Charles de Lint
Latest Homework from Beth
Is Beth Your Teacher?
Sign up now to get your weekly assignments delivered, and never lose your homework sheet again!
August 18, 2020
Cooper
Your high register is sounding so much better! Keep up the good work and remember to listen to yourself and ask if you like how you sound :)
Scales:
C Major 2 octaves
Use a drone (held note) of C to play scale to so you can practice hearing if you're in tune. Most tuners have a 'sound back' function where you can specify the note, OR record yourself playing a C in tune using a tuner for as long as you can hold it, then play the scale against it
Practice with a metronome in eight notes at 72
Practice with a metronome at 60 in triplet eight notes (3 notes to a beat)
See if you can go down to LOW B when doing the triplet scale! (practice slow first)
Low B Fingering: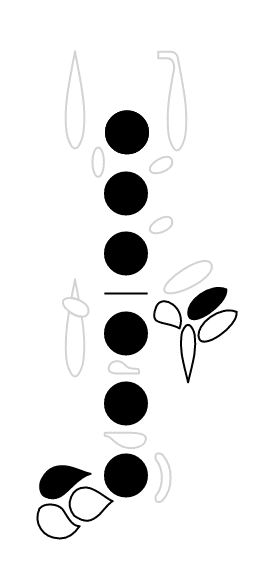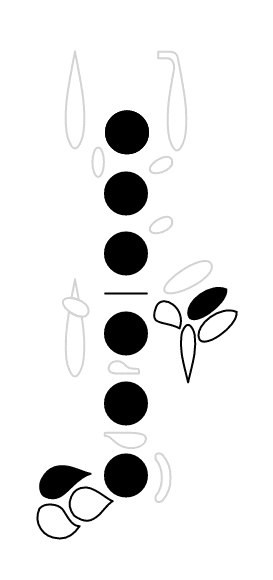 Pieces
Barret No 1 Pg 57
Practice the first half – try to work up to being able to play it slowly and cleanly all the way through
Pay attention to how your high As and Bs sound – do you like how they sound? Are they in tune?
If the upper notes are not sounding nice, try:

Adding more air and making sure they're in tune
cushioning the reed to darken the tone slightly (if your embochure is a circle, use the top and bottom sides to apply a small bit of pressure to darken the tone – make sure the pitch doesn't go sharp!)
practice holding them and making them sound nice before playing them fast
Preferred Books for Beth's Students
Click to buy them here, and they'll come right to your house! What could be easier?
Gekeler Method
Book One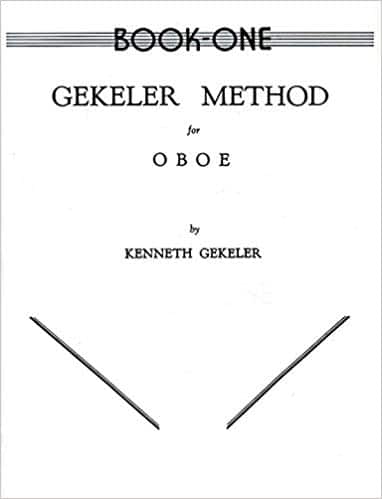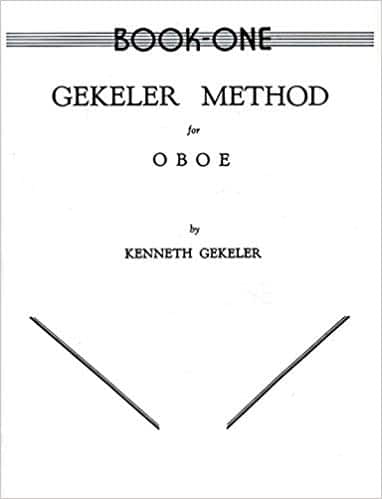 The material in the Gekeler Method for Oboe is divided in two parts. The studies in Part I are for the purpose of developing musical style and interpretation; those in Part II are for the study of scales and intervals, and for improvement of articulation.
Gekeler Method
Book Two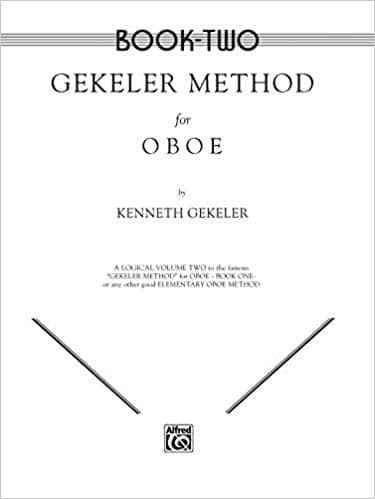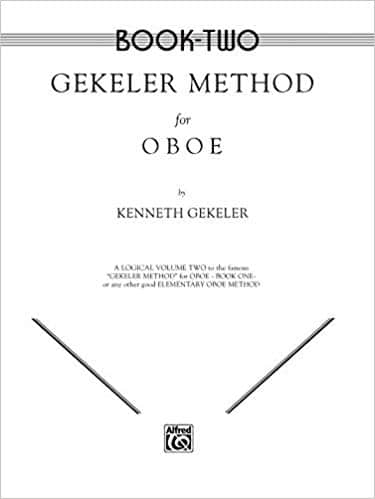 (See notes for book One)
80 Graded Studies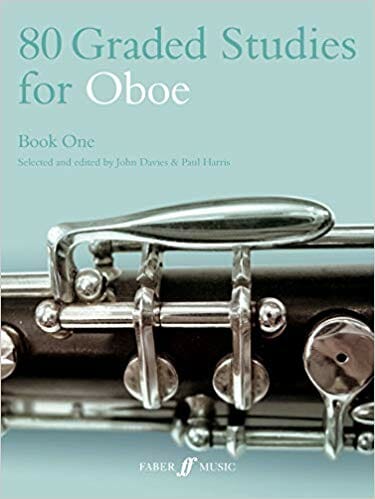 80 Graded Studies for Oboe is two books that bring together a broad selection of repertoire in a variety of styles. The studies are arranged in order of increasing difficulty, according to a carefully planned technical progression.
The Really Easy Oboe Book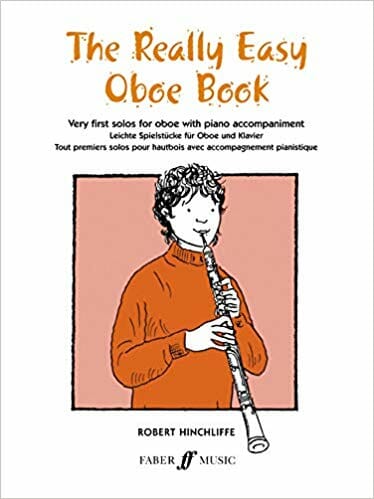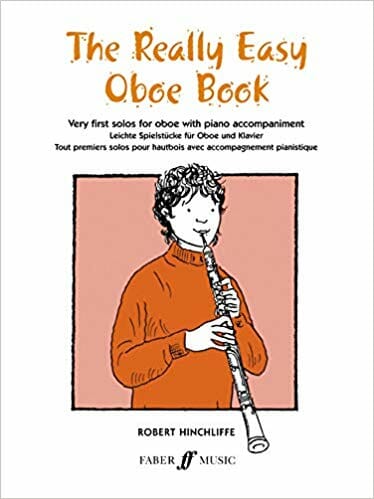 Song book including: March of the Ducks * Daydreaming * Holiday Trot * The Brook * Mellifluous Minuet * Nocturne * Spring Song * Elizabethan Lament * The Barrel Organ * Siciliana * Dance of the Scarecrows * Ballad * Jovial Jig * Berceuse * Children's Waltz * Wistful Waltz * Chrismtas Song * Comedy * A Winter's Tale * Country Dance.
Oboe Music to Enjoy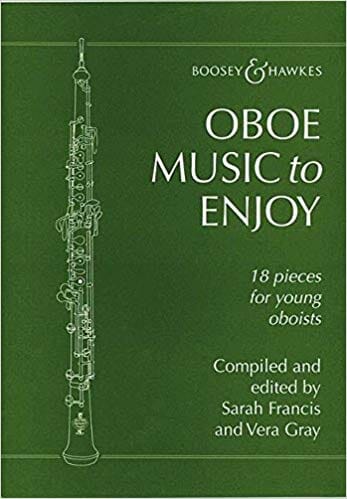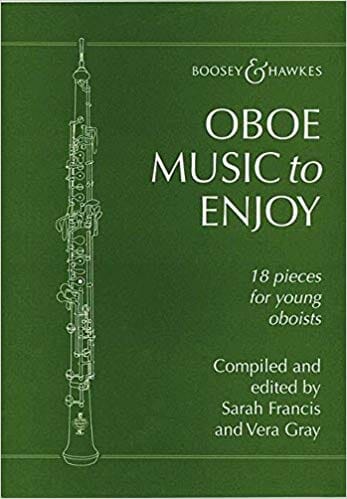 Firs Book of Oboe Solos
(Oboe part only)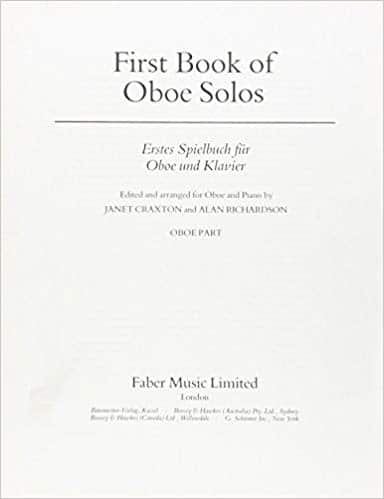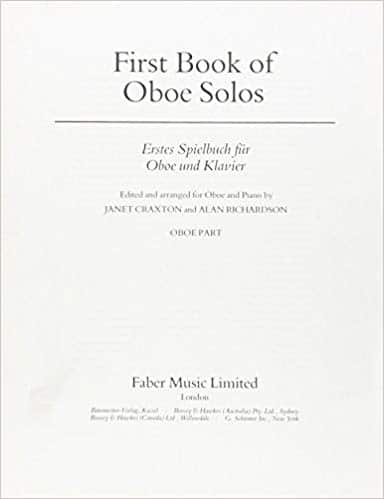 First Book of Oboe Solos is the oboe solo part separate from the complete score of the First Book Of Oboe Solos (0571503721) that contains piano accompaniment. This book is a collection with the true beginner in mind, arranged and edited by Janet Craxton and Alan Richardson, introducing oboe players to an unusually wide range of music. All 26 pieces have been chosen to encourage attention to the basic technical aspects of oboe playing, and are organised in approximate order of increasing technical difficulty. The book helps young students take account of both technical and musical considerations from the very beginning.