Hello Everybody!
We hope this note finds you well and able to enjoy a little more outdoor time as the spring weather creeps along!
This note is to let you know that we have decided to make some changes to our teaching schedule effective this Friday, May 22nd.
The changes are meant to provide you more convenient times to access classes, as we have had feedback that some of the later times (which we initially thought would be good for after the work day) were not working so well. There are still some later times, but we've moved them away from dinner-time, so you can keep that part of your schedule stable.
We've also decided to move the French story time to a purely on-demand model, so you can access them at your convenience. English story time remains live, as well as recorded.
The new schedule is: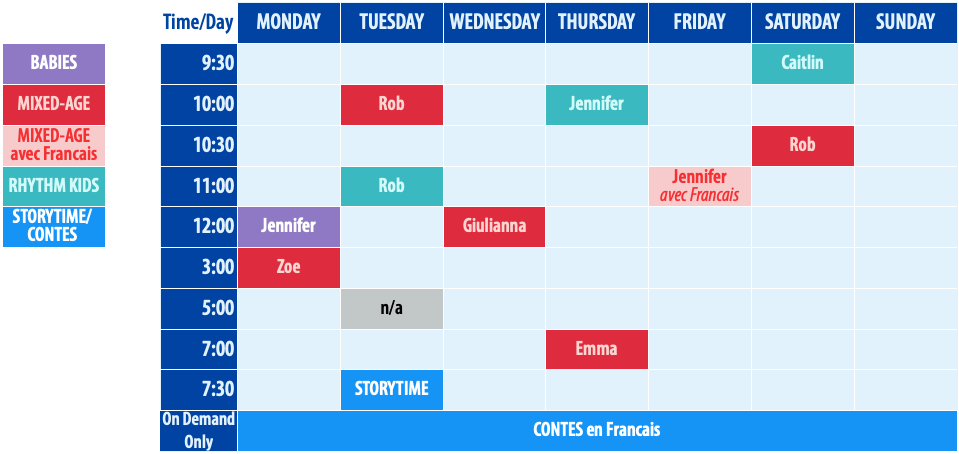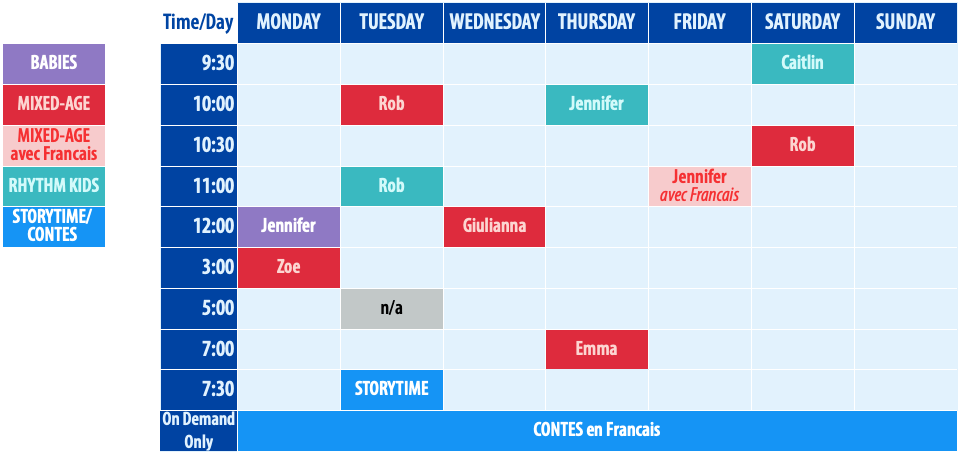 If you have any questions about this, please call the office at 416-651-7529.
Remember, you can attend as many classes as you like, as well as any class type you like. Take advantage to add another layer of routine during your quarantine, and to help push your children's development ahead.
Re-registration for Summer and Fall is in full swing! We'll be calling you, but you can also call the office to get your registration completed. We're looking forward to our new, free, Campfire Summer Songs which will be included free with your Summer registration. Did you miss this information? Click here for it.