Sprout Scout


Being a new parent (or any kind of parent) can be a challenge, so here's a neat new-ish website that you might want to follow, which lists all the latest kids' products on the market, which are bumped to the top of a list based on community popularity.  This is neat, because it gives you a real sense of what other parents like.
Siri-Sing-Along
The astronomically large answer to a maths question has inspired singers and beatboxers to duet with their iPhones.
New Beatrix Potter Story (Really!)
Beatrix Potter story Kitty-in-Boots discovered after 100 years
A story written by Beatrix Potter more than 100 years ago is to be published for the first time in September, illustrated by Quentin Blake.
Remember Before Bananas Went Extinct?
The imminent death of the Cavendish banana and why it affects us all
Buy a banana and it will almost certainly be descended from one plant grown at an English stately home. But now we face losing one of the world's best-loved fruits.
This is an ongoing concern, in no small part is related to mono-culture, which means not enough diversity in a growing area.  More common effect of this include limited flora for bees to pollinate, extinction of certain other plants necessary to sustain local ecosystems.
Beards, Bacteria, and the Search for New Antibiotics
There is a lot of talk in the media about the antibiotic apocalypse, which revolves around increasing resistance of bacteria to all existing antibiotics on the market.  This could set medicine back by 100 years, and allow now commonplace illnesses to seriously decimate populations.
Lots of universities are on the hunt for new sources of antibiotics, from the depths of ocean volcanic ranges, to the soil from your backyard, but it turns out that antibiotics may be living closer to home, a lot closer, in beards!
Jamming with your toddler: how music trumps reading for childhood development
Do you manage people?  Ever wonder why they leave?
Check out this very accurate article that lists off some very common reasons why people leave their jobs.  Chances are you'll be able to check of more than one of these based on your past experience.
If you are a manager, this could help you retain good talent, and become better at what you do.
Would you spend 1000 years making a movie?
By using cloud computing, and remote processing power, incredibly complicated and detailed special effects – essentially recreating a whole city – which otherwise would have taken a thousand years using a single computer.
The video is super interesting and gives a great view of how complicated the process is.
Music for Cats – have stranger things happened?
Just when you thought it couldn't get any stranger…
Musician composes music to soothe cats
David Teie, a cellist for the National Symphony Orchestra, has studied what sounds cats prefer and composed music just for them.
Regulating behaviour and sleeping better
This article deals with the effects of a good mattress and a weighted blanket – weighing 10% or more of the sleeper's body weight – in regulating sleep, but also its suspected benefits to kids with stress, ADD, and autism.
106 year-old dances with the Obamas
This is what music in your heart looks like!
Virginia McLaurin dances with the Obamas at the age of 106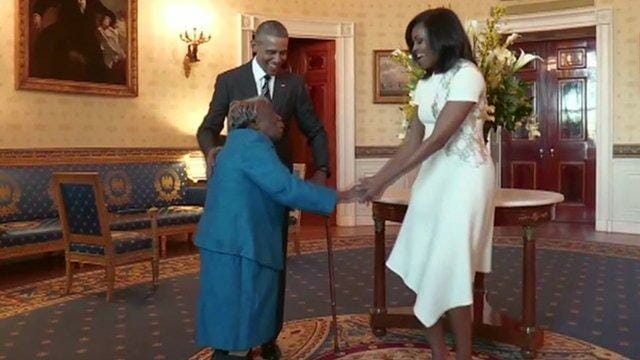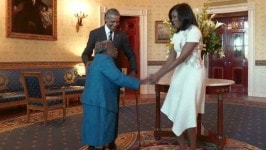 Virginia McLaurin fulfilled her dream of visiting the White House and meeting President Barack Obama and his wife Michelle at the grand age of 106.
This is probably one of the most beautiful moments of the Obama's time at the White House, and certainly one of the most inspirational!
Get your ghetto-blaster dusted off!
Are Cassette tapes making an unexpected comeback?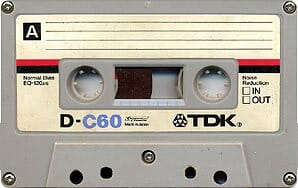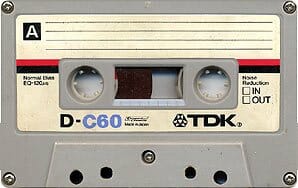 Cassette tapes could be making a comeback despite being all but killed off by CDs in 1990s.
As a musician, this is fascinating.  Of all the formats that have been replace by new technology, cassettes are arguably the ones that should stay dead.  They are easily affected by other electronics over time, they are easy to break, and the sound quality deteriorates over time.  Sure, LPs (records for you kids out there) have the same issue for quality due to physical wear, but this is mitigated a bit by the less portable nature of LPs.
Even more baffling is the idea that bands are carting around not only cassettes, but recorders/players to rehearsals and gigs!
The Dancehall Doctor who uses Music to Promote Health
Fighting Zika using reggae dancehall
Will one of Jamaica's most popular music forms help to keep Zika at bay?
Connecting to people is undoubtedly the gift of music, and this Jamaican doctor is nailing his health messaging.  Check out his Zika video below: