Hello Everybody!
We are days away from our Summer lesson schedule beginning!
Your lessons begin on or after Tuesday, July 6th.
Be sure you know what digital (Zoom) studio you are in!  The summer studio schedule is: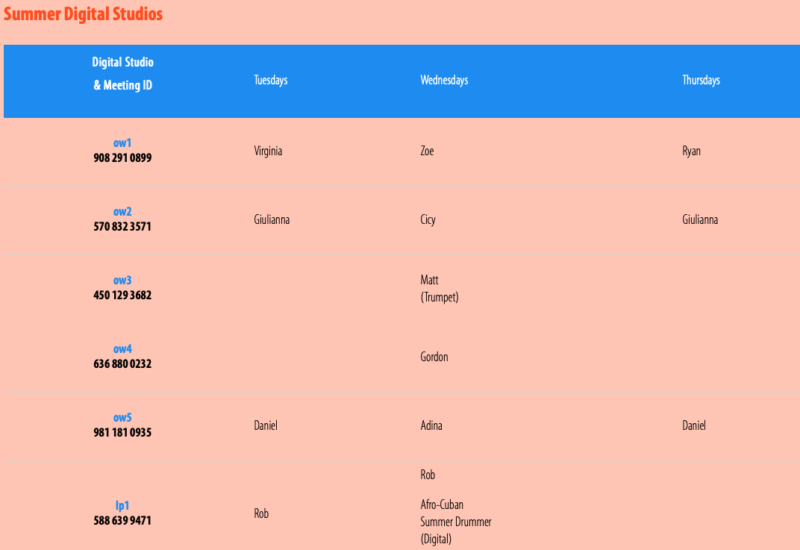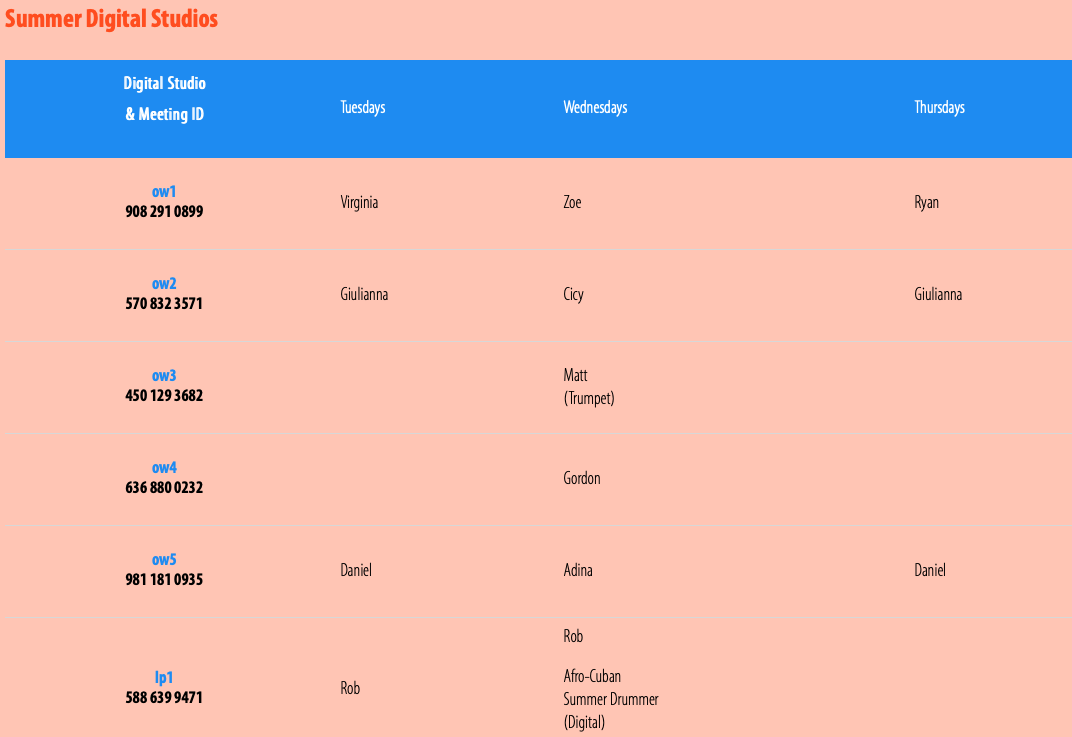 Access the online version of this schedule here, and use password ZoomZoomZoom to access the page.  Our reminder emails now contain a live link to this page, so you should be able to access it any time.