CLARINET

Lessons in Toronto
YES!
I Want Clarinet Lessons or Have Questions – Call Me Now & Sign Me Up!
Fill in your Name and Phone Number below, and we'll call you as soon as possible!
Get Private Clarinet Lessons in Toronto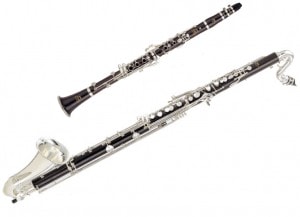 Clarinet is one of the most popular instruments for kids learning at school. Getting good sound and technique on Clarinet is often just a question of good guidance from a private teacher.
Having lessons on Clarinet can be for anyone! Both kids and adults take Clarinet lessons. Generally young students start on B Flat Clarinet, although Bass Clarinet is lots of fun, when players get the chance to play one!
We offer instruction in classical Clarinet, jazz Clarinet, and popular Clarinet. You can focus on school band, jazz improvisation, blues, or pursue Royal Conservatory of Music (including RCM examinations) – whatever your interests, we'll help you get there! We can also help you prepare for University or College Clarinet auditions.
We will be happy to recommend a reliable retailer to set you up with the correct instrument for you.
Call us with any more questions you have, or visit our free parent and music lesson resources page for helpful articles and tips on getting the most out of your music lesson experience.
If you are a parent and want to learn more about woodwinds, read the helpful article Choosing a Musical Instrument for your Child: A parents' guide to Woodwinds.