M. Mus. (UofT) in-progress
B. Mus (Mt. A)
Abigail de Niverville is a composer based in Toronto.  She performed with the New Brunswick Youth Orchestra for seven years as an oboist, and traveled on tour with the ensemble to Vienna (2011) for the Suma Cum Laude festival.  In 2011, she attended Mount Allison University and studied oboe under the tutelage of Belinda Code, earning a Bachelor of Music in 2015.  She studied composition with Kevin Morse during her time at Mount Allison.  Through her undergraduate years, she performed in the chorus for three musicals and took part in summer community Shakespeare productions.
Abigail is currently studying composition with Alexander Rapoport at the University of Toronto.  She is highly influenced by her participation in theatre productions, as well as her experiences growing up in New Brunswick.  She continues to play and compose for oboe.
In her spare time, Abigail records book reviews and other book-related content on her YouTube channel.
Get to know Abigail…
Hobbies: Reading, sewing, writing, acting
Musical in?uences: Stephen Sondheim, Claude Debussy, The Beatles
Favourite food: Spaghetti
Least favourite food: Corn flakes
Favourite music: Musical theatre
Favourite song: Tomorrow Never Knows (The Beatles)
Favourite movie: Pride and Prejudice (2005)
Favouirite movie music: The Lord of the Rings (Howard Shore)
Favourite musical theatre/opera: Jesus Christ Superstar (Andrew Lloyd Webber)
Best quote from your teacher: "Take a deep breath and own the stage"
Favourite quote: "We are such stuff as dreams are made of" – Shakespeare
Favourite book: The Handmaid's Tale (Margaret Atwood)
Best thing about teaching at ABC: The students!
Preferred Books for Abigail's Students
Click to buy them here, and they'll come right to your house!  What could be easier?
Dozen A Day
Preparatory Book
Step by Step Piano Course
Book 2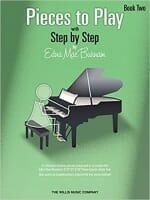 Burnam composed this collection of piano pieces to correlate directly with her Step by Step piano course method. Prefixed to each piece is an indication of the exact page of Step by Step at which a selection from Pieces to Play may be introduced. When the student reaches the indicated page, they are ready to play with ease and with understanding. These pieces would also be very useful as supplementary material for other piano methods.
Rubank Elementary Method for Oboe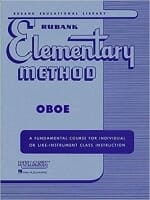 One of the most widely used series of methods for individual or like-instrument class instruction. Using a very well-rounded approach including scales, arpeggios, technical studies, studies for musicianship, articulation studies, solos, duets, and studies devoted to the special needs of each instrument, this series provides a fantastic wealth of material for all student musicians.
FLASH CARDS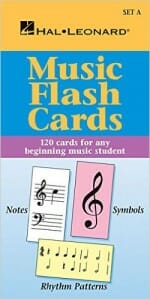 120 color-coded cards to learn basic musical symbols, all notes from low ledger C to high ledger C, and rhythm patterns in 4/4 and 3/4. Also includes cards that focus on recognition of steps and skips on the staff.
Excellent for parents to help their kids at home with musical understanding – even if the parent is not musically trained!