B.Mus (U of T) in progress
Jeffrey Zhu is a percussionist with an interest in a variety of music and a passion for teaching. He grew up in Toronto and enjoys sharing music in the community of his childhood. He will involve himself in any musical opportunity he can get his hands on and performs regularly at the University of Toronto and in orchestras across Toronto.
Jeffrey is primarily a classical percussionist at U of T who continues to broaden his musical exposure outside of the university academia. At the University, he has performed with the U of T percussion ensemble, Wind Symphony, and the campus philharmonic. Additionally, he helped lead a Taiko (Japanese drumming) ensemble in high school giving him a unique perspective on percussion performance and education.
Jeffrey is currently working towards completing a bachelor's in percussion performance at UofT.
Get to know TEACHER…Beyond the Bio!
Hobbies: Biking
Musical influences: Aiyun Huang, John Rudolph
Favourite food: Peking Duck
Least favourite food: Garlic
Favourite music: Classical Orchestra, Big Band, and video game music
Favourite song: True Lovers' Farewell
Favourite movie: Your Name
Favourite movie music: Fantasy
Favourite musical theatre/opera: The Sound of Music
Best quote from your teacher: "Very Musical!"
Favourite book: Watership Down
Best thing about teaching at ABC: Working with a large community vested in music
Latest Homework from Jeffrey
Is Jeffrey Your Teacher?
Sign up now to get your weekly assignments delivered, and never lose your homework sheet again!
March 21
Samson
Work on improvisation by using a metronome as an anchor for beat 1 and try building off any beats that you already know. Remember to leave more space in your playing so it's not just a blur of sound and just keep everything as steady as possible.
Lucas
Make sure to practice speaking rhythms before playing them. Do some practice with the metronome at 240 so that you know all your 16th notes are even, then do your practice at 60 so that you're less reliant on the metronome.
Leo
Fix up the last 2 lines of drum corps on parade; just take some time and figure out the couple of rudiments that haven't been feeling great and it should be smooth sailing from there. Try to practice table of time as part of your warm-up, just set a metronome to something between 40-60 and work your way through. Even if it's not perfect just try to get the downbeat to line up.
Thea and Rachel
We'll keep working on bass drum independence next time. Reminder to feel free to bring any request for songs you want to learn and keep me posted as to whether you can get a kit to practice on.
Tracie
Keep working on evening out your sixteenth notes and stabilizing the rock beat. Focus on the grip adjustments I tried to reinforce today and if you're feeling ready then try to get a feel for the rebound stroke we briefly worked on.
Feb 18
Noa
Nice meeting you today! If you can get a drum pad, just work on the basic grip I showed you and try to play very evenly. Set a metronome to 80 and try to play along with it daily if possible.
Jonah
Good work on the xylophone! The piece for Hannaford should be fine, there is a good chance you are playing it too fast though. Try to practice the exercise I showed you at the end if possible. Start slow and make sure everything is very accurate but once you get used to the pattern go as fast as you can!
The malletstation is what I was talking about for an electronic keyboard; it has gone up in price since I last checked and is now $1500 on long&mcquade. Professional xylophones easily go over $6000 just for reference. The most affordable option is probably a practice xylophone which just doesn't have the resonator: there should be some $500 options. I lf you get an actual xylo do not get anything less than 3.5 octaves.
Preferred Books for Jeffrey's Students
Click to buy them here, and they'll come right to your house! What could be easier?
STICK CONTROL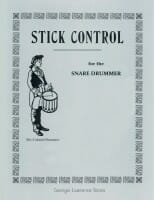 George Lawrence Stone's Stick Control is the bible of drumming. In 1993, Modern Drummer magazine named the book one of the top 25 books of all-time. In the words of the author, it is the ideal book for improving: control, speed, flexibility, touch, rhythm, lightness, delicacy, power, endurance, preciseness of execution and muscular coordination, with extra attention given to the development of the weak hand.
Tradition of Excellence - Percussion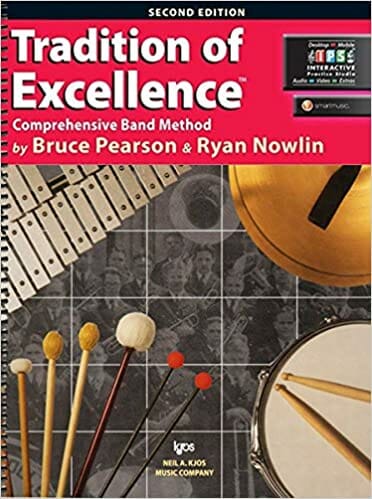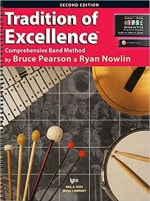 Tradition of Excellence by Bruce Pearson and Ryan Nowlin is a comprehensive and innovative curriculum designed to appeal to today s students. The music; the dynamic look; the scope and sequence; the tools for differentiated instruction; the smooth pacing with careful review; and the included INTERACTIVE Practice StudioTM make Tradition of Excellence the fastest growing band method today!
100 Essential Drumset Lessons
Afro-Cuban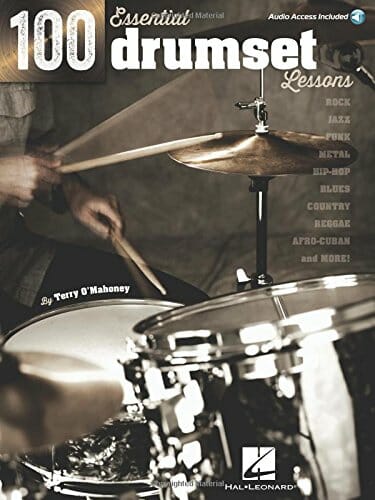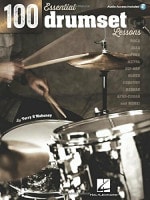 100 Essential Drumset Lessons contains information, examples, exercises, and over 300 demonstration and play-along audio tracks covering a range of topics that every drummer from novice to professional will find useful. Its educational scope runs the gamut, including basic rock, funk, metal, hip-hop, blues, country, basic swing, advanced swing concepts, fills, technical exercises, metric superimposition, soloing concepts, odd time playing, brush playing, as well as Afro-Cuban, Brazilian, and other world music drumming styles. It also includes advice on productive practicing techniques, transcribing drum parts, creating an original drum part for a song, and five drumset audition solos suitable for use at all-state auditions, music festivals, or recitals. Audio is accessed online for download or streaming and features PLAYBACK+, a multi-functional audio player that allows you to slow down audio without changing pitch, set loop points, and pan left or right available.