M.Mus (UofT)
B.Mus (UofT)
B.Ed (UofT)
Denise is an instrumental music teacher and euphonium player from Toronto, Canada. After finishing her master's degree in music performance at the University of Toronto, Denise relocated to the U.K. for a year to teach music at an all-boys secondary school just North of London. During her studies, Denise studied with euphonium player Robert Miller, and played in masterclasses for euphonium players Steven Mead and David Childs.
In 2012, Denise studied and performed in Rome, Italy, and taught at various music camps including the Durham Intergraded Arts Camp and National Music Camp. Denise has performed with various groups in the Toronto area including the Hannaford Street Silver band and the Weston Silver band, and is currently a founding member of the Euba Tuba Quartet. Presently, Denise is teaching privately, freelancing, and working at The Sterling Hall School as an Associate Music Teacher.
Get to know Denise…Beyond the Bio!
Hobbies: Camping, Traveling, going to all sorts of live music and art events
Musical influences: David Childs, Adam Frey, Robert Miller
Favourite food: Bananas
Least favourite food: Sweet corn
Favourite music: Alt. rock/ska
Favourite song: Baggy Trousers by Madness
Favourite movie: Grease
Favouirite movie music: Schindler's List (John Williams)
Favourite musical theatre/opera: Les Miserables
Best quote from your teacher: "That was awesome!"
Favourite quote: "Ah, music," he said, wiping his eyes.  "A magic beyond all we do here!" -J.K. Rowling, Harry Potter and the Sorcerer's Stone
Favourite book: Harry Potter and the Prisoner of Azkaban
Best thing about teaching at ABC: The positive environment created by teachers and students to ensure the learning and music making can take place.
Latest Homework from Denise
Is Denise Your Teacher?
Sign up now to get your weekly assignments delivered, and never lose your homework sheet again!
Preferred Books for Denise's Students
Click to buy them here, and they'll come right to your house!  What could be easier?
Remington Warm-Up Studies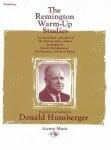 An annotated collection of the famous daily routine developed by The Chief, Emory B.Remington. 63 of the studies used to train some of the worlds finest trombonists. Dr. Hunsberger also includes the text of interviews he conducted with The Chief before his death. Remington talks about his singing style, the correct way to tongue, a concept of sound, flexibility, a legato approach, security in the high register, and relaxation. Also contains 12 diatonic pattern scales, a Sample Routine, and an index.
ABC Academy is unable to provide a cost effective and speedy online source for this book.  Please call a local music retailer to find a copy.
Melodious Etudes for Trombone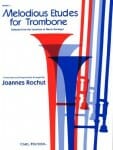 Widely considered among Trombonists as an almost sacred musical text, the Melodious Etudes of Marco Giulio Bordogni are required learning for musical style, range, and expression for the developing and serious Trombone student.
We are currently unable to find a good online source for this book.  Please call a local retailer to secure a copy.
Arban Complete Method for Trombone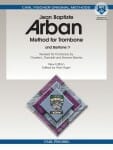 Arban's fundamental method book for trumpet was first published in 1864 and has held a top spot in trumpet studies ever since. In 1936, two of the finest trombonists of the day, Charles Randall and Simone Mantia, revised the method for trombone, creating the basis for trombone studies over the ensuing 75 years. Today, Alan Raph brings the Arban into the 21st century, enhancing and expanding the complete Arban text, and addressing new skills and techniques developed up to current times. Sections have been expanded (i.e., scales, arpeggios), and new sections have been added (i.e., slide drills, contemporary forms of double and triple tonguing). Alternate positions have been updated and expanded. Sometimes F-attachment positions are given to facilitate awkward slide movements.