CLARINET

Lessons in Toronto
YES!
I Want Clarinet Lessons or Have Questions – Call Me Now & Sign Me Up!
Fill in your Name and Phone Number below, and we'll call you as soon as possible!
Clarinet & Bass Clarinet Lessons in Toronto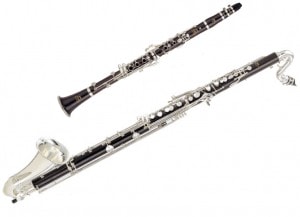 We offer both private in-person and online clarinet lessons for all ages at our midtown Toronto school. Whether you're a beginner or have played for several years, we can help!
Private clarinet lessons are ideal for students of all ages, but they're especially popular with kids learning music at school for a number of reasons:
Firstly, the clarinet is a highly versatile instrument often featured in classical, jazz and klezmer music as well as concert and marching bands – clarinet players are in high demand!
Secondly, clarinets are lightweight, portable and easy to handle which makes them great for young players.
Thirdly, clarinets are very affordable – a great choice if you're looking for a budget-friendly instrument.
And finally, clarinets are the perfect gateway for students who want to learn other woodwind instruments.
We offer instruction in classical clarinet, jazz clarinet, and popular clarinet. You can focus on school band, jazz improvisation, blues, or pursue Royal Conservatory of Music (including RCM examinations) – whatever your interests, we'll help you get there! We can also help you prepare for university or college clarinet auditions.
Getting Started
Clarinet lessons are ideal for both kids and adults. Generally young students start on B Flat Clarinet, although Bass Clarinet is lots of fun when players get the chance to play one! We will be happy to recommend a reliable retailer to set you up with the correct instrument for you.
Call us with any more questions you have, or visit our free parent and music lesson resources page for helpful articles and tips on getting the most out of your music lesson experience.
If you are a parent and want to learn more about woodwinds, read the helpful article Choosing a Musical Instrument for your Child: A parents' guide to Woodwinds.